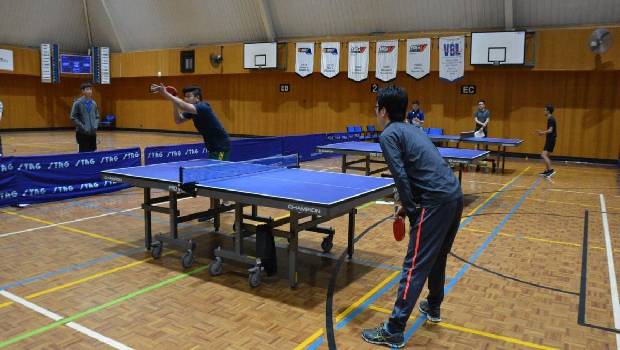 World Table Tennis (WTT) announced on Friday its schedule for tournaments that will be played in the 2021 WTT calendar's first half. The schedule comprises three "Hubs" namely China, Europe and the Middle East where the games will be hosted.
Earlier the WTT had planned to begin a new era in the sport of table tennis in the year 2021. Unfortunately, the wake of the COVID-19 pandemic as now pushed the table tennis organization to schedule its inaugural event calendar cautiously under these challenging situations.
As per the announced calendar, Middle East will be the first Hub and the games are to be taken place between March 17 and April 3, 2021. The games of the second hub will be hosted in China from April 13 to May 16 and the final hub for the first half of the calendar will be played from May 27 to June 20 in Europe.
The WTT's Event Strategy Director, Stephen Duckitt said that the year 2021 will be a landmark for table tennis. He assured that the table tennis association remains committed and have left no stones unturned in providing their fans to watch world-class matches that would be both re-energized and refreshing.
Professional table tennis' top tier tournament Grand Smash will be first featured during the China Hub. The WTT Champions Series will be the first major tournament that will see players competing for prize money and ranking points that would help them reach the WTT Cup Finals to a great extent.
The WTT Contender Series will solely be played in the Middle East and Europe Hubs. This opportunity will give the players a valuable chance of competing with other prominent names of the sport globally.
Once the three hubs come to an end the WTT calendar will be paused briefly so that it could accommodate the previously postponed Tokyo Olympic Games. The WTT hopes to host games in a slightly modified calendar after the conclusion of the Tokyo Olympic Games.
The major tournaments that will be featured in WTT's calendar for 2021 are Grand Smash, WTT Champions, WTT Cup Finals, WTT Contender and WTT Star Contender. Also, earlier in the month of September WTT announced that a promotional event of WTT Macao will be hosted between November 25-29 of this year. This will be the first tournament to be held by WTT since its establishment.