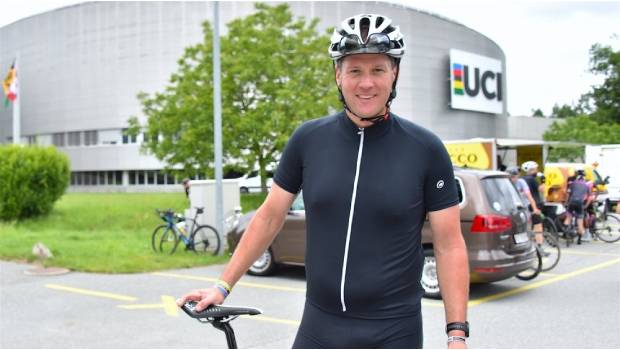 After a lot of scrutinies, the UCI Road World Championships are set to go ahead as planned, scheduled to take place in Switzerland in September says the event organizers. There had been rumors making rounds for the past few months about the uncertainty of whether the 2020 UCI Road Worlds Championships will be hosted in the Swiss towns Aigle and Martigny as planned. These rumors started to rise amid the COVID-19 global pandemic as restrictions were placed on conducting large sports events. It is after so many speculations an update as been given by the organizers,
In a statement to the media, the organizing committee said that after scrutinizing the health conditions and restrictions set by the Federal Council with the guidance of the International Cycling Union (UCI), a community of Aigle and Martigny the organizing committee will be moving ahead on finalizing the event dates. Earlier in May, there reports of the event getting moved to the United Arab Emirates or Qatar with possibly at a later month in the calendar.
This decision has been made in the wake of Switzerland government scaling their restrictions for lockdown back. The committee is confident about the likelihood of hosting the UCI Road Worlds Championships in Aigle and Martigny as planned before.
The committee's co-presidents Grégory Devaud and Alexandre Debons in a statement said that over the last few months they have been working non-stop on organizing the event. Since the announcement, they have fast-tracked the preparations for the event. the co-presidents went on to convey their gratitude to the UCI, the volunteers that have registered, local authorities and their sponsors. They also emphasized taking these steps towards the preparation of the event cautiously while monitoring the world's health situation.
Earlier the last month the UCI published a health guideline for the return of the cycling championships tournament. The guideline was formed to make sure the health protocols are imposed to safeguard against the COVID-19. The guideline was formed from the works of the World Health Organization (WHO) and the World Athletics task force lead by the medical director of UCI Xavier Bigard. UCI Athletes Commission president Katerina Nash was also involved in the consultation of forming the protocol that will abide by both international and national law. The guideline will be updated looking at the future situation of the pandemic.