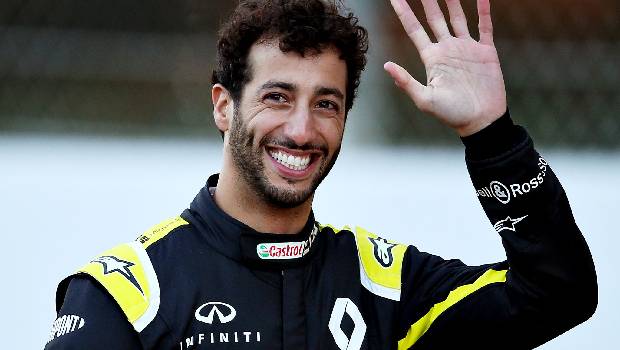 Sighting the lack of improvement by Renault F1 driver Daniel Ricciardo decided to move to Mclaren for the year 2021 by signing a deal with them. During the current season, Renault's been decent and have even outperformed the Mclaren team in some Grand Prix events, but they have been unsuccessful in going past the Mclaren in constructors' points table. Ricciardo has been very local of him not regretting his decision despite Renault improving their game compared to the previous season.
Ricciardo said that he is delighted with the progress of Renault and hopes it would take the team to new heights in the future. He also said his decision of moving to Mclaren is in no manner of him disrespecting the Renault team.
Speaking of which the Australian racer said it gives him happiness to see Renault doing better and them being a real competitor for Mclaren in the next season. This in turn would urge Mclaren to up their game so he is not regretting his decision.
This season in the points table both the teams are not distant from each other as Mclaren stands at P3 with 106 points while Renault is at P5 with 99 points. The tide can turn for both the teams within the tie of two Grand Prix events as they are only separated by 7 points. The tug of war between Renault and Mclaren is expected to go until the last race of this season.
Daniel Ricciardo is happy that Renault has not hidden anything from him ever since he signed the Mclaren deal.
Even though he is not unhappy with the progress that Renault has made so far Daniel wants to race at the front of the grid as every race is very important in F1 for the championship, so he wants a better chance to do it which he believes would come with Mclaren. Daniel also expressed his happiness of how Renault have not placed a barrier between him and the team since he signed the deal with Mclaren.
Ricciardo has been working on the simulator regularly and that has been a key aspect of his improvement this season.
Entering the 2021 season Mclaren will have Mercedes as their supplier for Power Unit and it is most likely to help them improve their performance in a great manner.