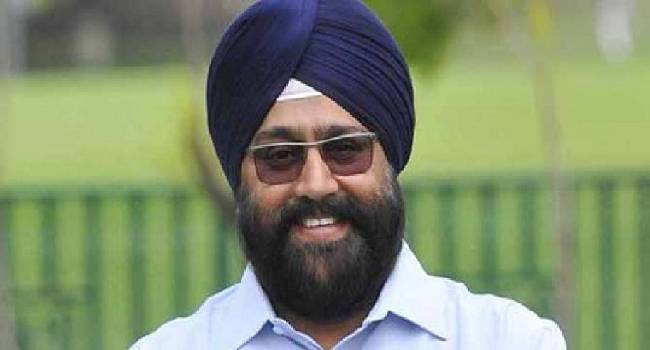 Chandigarh Golf Club (CGC) has set its sight on hosting the Asian tour event as part of its ambitious plans to put the city on the international golf circuit.
The club's new president Ravibir Singh Grewal said they have reached the peak of domestic professional golf by hosting a tournament with a prize money of ₹1.5-crore which is the highest so far. He added their next target is to host an Asian tour event at Chandigarh. He hopes if they accomplish this it would be a big boost for golf in the region.
On Sunday, the CGC general house officially sanctioned the consistent election of Grewal for his one-year tenure.
This is Grewal's second term in charge of the district's head golf center. He had additionally filled in as the acting president in 2016-17 after the demise of the then president, IPS Mann. An energetic golf player and a graduate of Doon School, Grewal is the grandson of previous Punjab chief minister Justice Gurnam Singh.
When the professional golf resumed after the lockdown Chandigarh Golf Club (CGC) facilitated two occasions in the first week of November. One being ₹40-lakh TATA Steel PGTI Players Championships and ₹1.5-crore Jeev Milkha Singh Invitational Tournament.
Truth be told, CGC was the lone club in the nation to have two professional prize cash competitions in the 2020 season.
During his past residency as president in 2017-18, Grewal was credited for bringing back professional golf competitions to CGC after four years gap. Open Golf Championship that was hosted in 2017 with prize money of ₹1-crore was also a part of his tenure.
Grewal in his interview said organizing major professional tournaments has always been the club's priority and they are eagerly looking forward to achieving this milestone. He also said the club's other priority is the development of junior golf and the welfare of caddies.