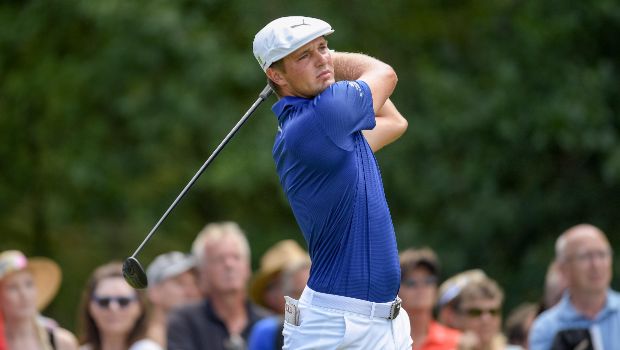 The two big names in the golf world, Bryson DeChambeau, and Patrick Reed are the latest players to add their names to the Saudi rebel circuit. The two controversial Americans are all set to sign up with the multi-million dollar deals to join the £200 million Saudi-funded LIV Golf Invitational series. Bryson DeChambeau and Patrick Reed are ready to play in the LIV Golf circuit that hopes to challenge the established PGA Tour.
Both golfers will be unveiled before the end of the inaugural 54-hole tournament. Their fellow American Rickie Fowler is also close to being confirmed as joining the breakaway circuit, which begins today at the Centurion Club in Hertfordshire. DeChambeau and Reed are expected to compete at the second event, in Portland from July 3.
The majority of the top players who entered the inaugural LIV Golf event outside London are not in fine form to make the tournament a tough one. But DeChambeau and Reed are still in the prime of their careers. The 2020 US Open champion DeChambeau has become one of the most popular players in golf because of his prodigious drives.
Reed, who won the 2018 Masters, is an aggressive and gutty player in the game. The 31-year-old golfer is well known for his quality performances in the biggest events. Reed has won 12 tournaments in the United States and Europe and finished in the top 10 at each of the four major golf championships.
A growing list of PGA Tour players who are ready to play in the LIV golf event this week includes Dustin Johnson, Phil Mickelson, Lee Westwood, Sergio Garcia, Ian Poulter, Louis Oosthuizen, Kevin Na, Martin Kaymer, and Talor Gooch. Only two golfers in this group are ranked in the top 30 worldwide and those are Johnson ranked 15th and Oosthuizen in 21st ranking. But the LIV golf event will garb the headlines only when Dechambeau takes on the field.
However, the two best golfers DeChambeau and Reed have struggled so far in 2022. DeChambeau has missed the cut in four of his last five tournaments while Reed has managed to finish outside the top 25 in 12 of the 14 events that he had participated.
Both golfers are expected to compete in next week's U.S. Open in the suburbs of Boston. The United States Golf Association, which conducts the U.S. Open, announced that players associated with the LIV Golf circuit who had already qualified for the U.S. Open, would be permitted to play.