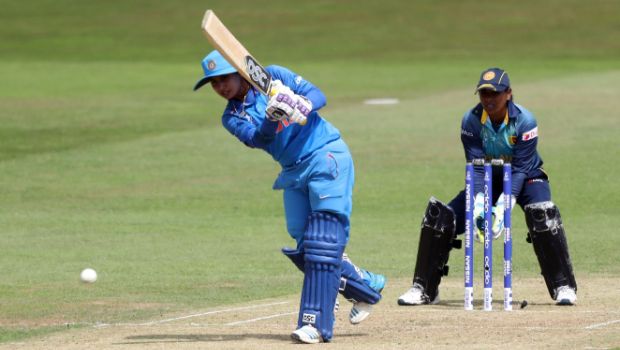 Raj's era ended as Mithali has retired from all forms of international cricket. Indian veteran batter Mithali Raj announced her retirement from international cricket on Wednesday. In a statement, the Indian women's team captain said that she feels now is the perfect time to call curtains on her playing career as the team is in the capable hands of some very talented young players and the future of Indian Cricket is bright. Mithali who led India in the 2022 ICC women's world cup for one last time has hung her boots and thanked everyone for their love and support over the years in her cricketing journey.
The legendary batter admitted that it was a great honor to have led the Indian team for so many years. Mithali expressed that it had definitely shaped her as a good leader and hopefully helped shape the Indian women's cricket as well. The 39-year-old cricketer tweeted that she is looking forward to her 2nd innings with everybody's blessing and support.
Mithali stated that she would love to stay involved in the game that she loves a lot. India's most successful captain ended up that she loves to contribute to the growth of women's cricket in India and over the world too.
The most capped player made her debut as a 16-year-old teenager in 1999. Mithali then went on to play 12 Tests, 232 ODIs, and 89 T20Is. The highest run-scorer in the history of women's cricket has scored 10,868 international runs. A legend who inspired many young girls to take up the game scored 7,805 runs at an average of 50.7 in ODIs which is a world record. Mithai, who had a glittering 23-years career, had led India to 89 victories in 155 ODIs, the most for any woman captain.
At an age of 19, Mithali broke Karen Rolton's record of the world's highest individual Test score of 209 and made a new score of 214. Mithali is the only Indian woman cricketer to be not dismissed for a duck for 7 consecutive years (2000-07). Mithali is the only Indian captain either male or female to have led the team to two 50-over World Cup finals. However, she retired without a trophy in her cabinet.
Mithali Raj is one of those players who played from the era of WACI to BCCI, from IWCC to ICC, and from empty stadiums to packed ones. Mithali's personal journey has been parallel to the transition of women's cricket.