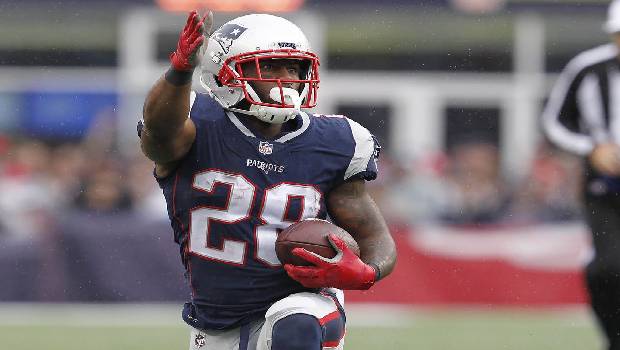 Sunday New England Patriots deficit fell to 4-6 against Houston Texans with a 27-20 loss. This leaves them on the verge of not qualifying for the postseason for the first time since 2008.
James White after the game they've got to find a way to turn things around. New England after a 2-5 start temporarily brought in hope of having a shot at playoffs with a consecutive win earlier.
New England Patriots is a six-time Super Bowl winners since 2001 and are now trying their best to uphold the team's glory. In the 20 seasons, Bill Belichick has coached the Patriots this would be just the third time that they have failed to qualify for the playoffs.
During the game, Rex Burkhead after a knee-to-helmet collision was stretchered off the field. Belichick later confirmed it as a knee injury and that they will have to wait for the medical staff to know the severity of it.
White said it was always scary when you see someone not moving in the field after such an incident and it's tough to see it since he has been crucial in some plays after joining the Patriots. But he hopes that Burkhead would return back better soon.
Burkhead, who scored the game-winning touchdown against Kansas City in the 2019 AFC championship game is a player with versatility and having one of the best years of his career, with a combined 466 yards and six touchdowns.
But the biggest loss for the Patriots came in the form of their former player Brady, whose team Buccaneers are at 7-3 heading into Monday night's game against the Los Angeles Rams. Cam Newton on Sunday threw a 365 yards throw and made a touchdown, but he flipped the ball away to avoid a sack on a fourth-and-4 from the Houston 25.
Newton later said he tried to make the most from the opportunity, but also acknowledged for it being a good defense at the same time. He also added sometimes that a team does not become the indication of their previous records.
With six games to go, the Patriots have already lost as many games as they have in an entire season since 2002. Patriots have their following matches against the Arizona Cardinals, Chargers and Rams. Then they have three straight AFC East opponents to sign-off the season.