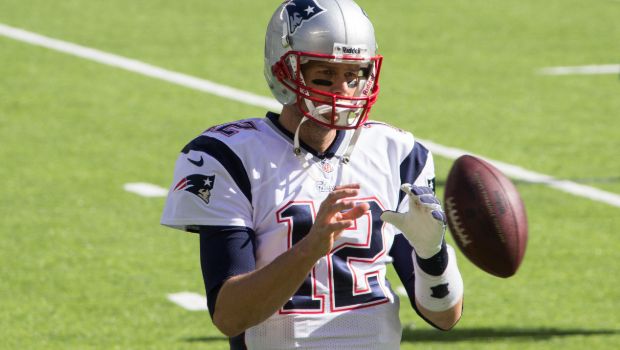 Tom Brady led the Tampa Bay Buccaneers to a 24-point comeback win over the Los Angeles Rams in his final NFL game. The fightback from Tom Brady speaks his greatness which all the fans expected from him. Tom Brady, the GOAT carried a great reputation in NFL history. The Tampa Bucs trailed the Los Angeles Rams 27-3 in the third quarter of the divisional round of the playoffs.
Though Brady's team was outplayed, everyone expected a great comeback from the GOAT. When the Rams earned their third touchdown just eight minutes into the second half, all felt the game was just about to begin rather than an end. Brady was the only man who could inspire confidence in that situation.
But it was a familiar and most seen script for the GOAT. In a 22-season career full of iconic moments, Brady made one of the greatest comebacks in 2017. He led the New England Patriots back from a 28-3 deficit against the Atlanta Falcons to win the Super Bowl.
The Rams switched the ball over four times in the second half which included three fumbles. A missed field goal and few errors from the Rams granted the Bucs many opportunities to get into the game. Brady largely capitalized on the opportunity to score well. Brady helped the Bucs to put up 24 points in 22 minutes.
They went on to tie up the game at 27 with just 42 seconds remaining after a touchdown run from Leonard Fournette. However, after a stellar second half, the Bucs defense let the team down. Their defense allowed the Rams' receiver, Cooper Kupp, to get free on a 44-yard catch which turned out to be the game-winning field goal.
It would have been another epic chapter in Brady's career if he would have finished it in his style. Brandy was found walking onto the field with an endured pain expression. Even in defeat, Brady's valiant fight proved him as a great warrior. A feeling of inevitability was seen.
Brady scripted 51 fourth-quarter comebacks and led 67 game-winning drives across the regular season and playoffs. Brady never panicked and never attempted to play outside in tight situations. He always remained composed, taking what the defenders gave him, and then made the perfect throws.
Brady won an incredible 243 of the 318 regular-season games. Brady brought his team to the Super Bowl 10 times in 22 seasons. He made it to the Final Four for 14 times. Brady will be remembered forever for his achievements over two decades.