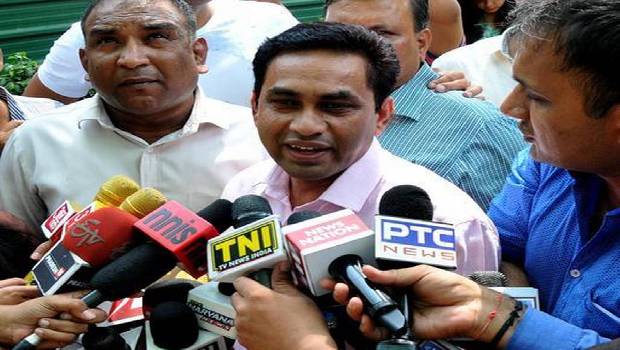 Like any other sports, wrestling had to cut back some of their championship wrestling tournaments due to coronavirus the health crisis. For the Asian qualifier competitions where the wrestlers had to qualify for the Tokyo Olympic had banned from traveling as a precautionary measure to keep oneself safe and to avoid the chance of transmitting the disease. Yet, some of the Indian and international wrestlers had obtained the Olympic quota, by attending the arrangements for the quadrennial event at the international wrestling platforms. India was to host the international wrestling championship for the grapplers but got called off due to the viral spread of the virus in the country.
The severity of the viral flu had some of the Olympic qualifying events like the European OG Qualifying Tournament, and the Asian OG Qualifying Tournament, which had scheduled in the last week of March has suspended. At the beginning of April 2020, the World Wrestling Qualifier Tournament had postponed, also the coronavirus had begun causing a ruckus in the sports calendar. Eventually, the COVID-19 had declared as a pandemic, the sports players of nations began withdrawing from the matches leading to the cancellation and suspension with the health crisis. For the international wrestlers, a couple of wrestling competitions is to begin on the 2nd and 3rd week of June 2020, but the wrestlers have announced an early suspension of matches.
Now the Wrestling Federation of India is, planning to bring the Olympic quota wrestlers and the probable medallist in May end for a camp to train for the Olympic matches ahead. But the WFI suspects that the participant number will be less because, Vinod Tomar the Assistant Secretary, from WFI continued that as wrestling is a contact sport, the grapplers might avoid attending the camp due to the coronavirus impact, especially with the Olympics ahead added WFI Tomar. When spoke with the President of WFI, Brij Bhushan Sharan Singh, he said that the coaches had asked to stay in contact with grapplers and to discuss the plans for the future matches. Bhushan Singh also confirmed that the grapplers are either practicing at home or the arena, further the WFI President said about the Olympic qualified wrestlers, are receiving the most focus. The grapplers Bajrang Punia is living and training with Jitender Kumar, and Vinesh Phoga, is training hard on his techniques, said the WFI President.