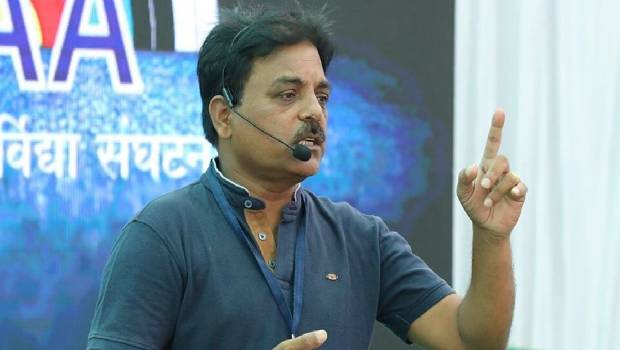 Another sport to face havoc among the pandemic crisis is Archery, though, the sport could be practiced both indoor and outdoor in the perimeter apart from practicing in the training centres. In perception, the production of sport's goods has gone idle, so the Secretary-General of Archery Association of India, Pramod Chandurkar, has come up with an idea to support the nation one way or another. The AAI executive has led the Indian Archery team to the Asia Cup 1989 and won, gold for the nation, also Chandukar owns Ruth India company where the Archery equipment is being produced and supplied for the nation. Chandurkar does some additional tasks to support the sport apart from the profession.
Ruth India, a Maharashtra company, began in the year 2000 produces thousands of archery sports products and has 30 employees under the Managing Director Pramod Chandurkar, also known as the AAI executive. Since the production for the Archery products is on hold, Chandurkar took the decision of stitching and manufacturing Personal Protective Equipment (PPE). The AAI executive said that once the lockdown began the execution of the idea had initiated, the company produces gowns, gloves, and facial mask for the frontline fighters of COVID-19 disease. Initially, secretary-general Chandurkar learned about the medical kit requirement and regulations in producing them from a friend, then the vital task of manufacturing was soon put into action by gathering employees and creating a safe space to begin the work. Chandurkar had a ready set-up for manufacturing the kit, and raw-materials supply from his friend helped the AAI executive to get the finished good to the right hands.
Pramod Chandurkar has a packed schedule apart from manufacturing and delivering the medical kit to the public, which is to conduct online classes for the archers and coaches in AAI from April 16th, 2020. The AAI executive will check the progress of the classes continuing hindrance and to follow the guidelines provided by the board, said AAI executive. The AAI Secretary Pramod Chandurkar began as a coach in Kolkata, then at 1990's in Shillong, Chandurkar worked at the Army Boys Sports company, and then the AAI executive shifted to Pune's Army Sports Institute. To take archery to the grassroots of people, Chandurkar trains candidates from every village. Chandurkar said Archery is his first passion, and that would never change.