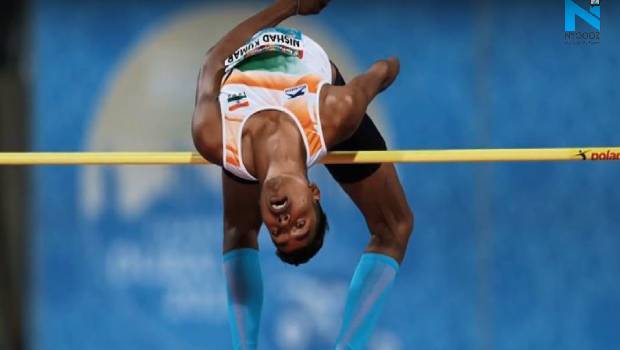 In the year 2016 summer Paralympics touched a peak for India as it won four medals, Mariyappan Thangavelu (high jump) and Devendra Jhajharia (javelin), Varun Singh Bhati won a bronze medal (high jump). Deepa Malik became India's first female Paralympics medallist for her Silver medal in (shot put).
These kinds of games show enthusiasm and self-confidence, this occasion is a pride for the disabled, the glory of our country Mariyappan Thangavelu a Paralympic high jumper. He accentuated India in 2016 summer Paralympic Games, held in Rio de Janeiro in the Men's high jump T-42 category, he is the first Indian gold medallist since 2004, the fortune continues by this time also Nishad Kumar won the bronze medal in men's high jump T47 final, the game took place at Dubai. It was recorded in his carrier as best of two metres to claim the bronze medal in Men's high jump, with this he also got a quota, India's ninth, in the 2020 Tokyo Paralympic Games.
Nishad imparts the starting of completing the bar first at 1.75m to 1.97m But USA's Rio Paralympics Champion and the world record holder Roderick Townsend Robert cleared the bar just once at 2.03m to hold the gold. The medal moment made Nishad very happy to be a part of Paralympics championship, he said that he never expected that he would get a medal by facing the top players. Nishad's next target is Tokyo 2020 Paralympics. He said, "I had nothing to lose so gave my best today. The man of honour believes in his hard work. " this statement is common for all having the thirst to achieve something in this world.
The Indian coach Satyanarayana, the man who trained Thangavelu Mariyappan to Rio 2016 gold, his view about Nishad that he has a lot of potential and willpower. He will be a strong competitor for the others at Tokyo 2020, and also the coach said Nishad is young and flexible. If he works hard, he will get gold in the Paralympics. Coming Thursday Six Indian Athletics including our favourite Mariyappan will be in action in Men's high jump T63 and men's 400m events, every Indian waiting for the triviality of success in the future, expecting for the good outcome. The proud moments will continue..