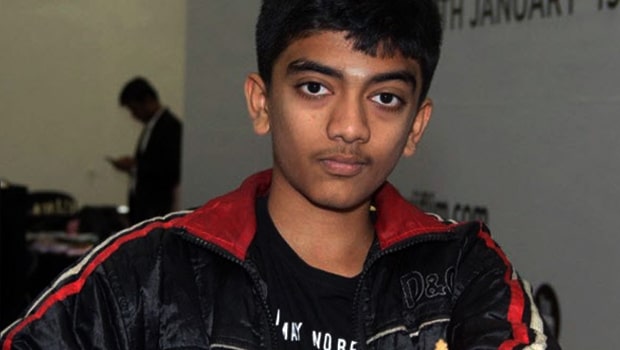 When Magnus Carlsen hails the rise of youngsters like D. Gukesh from your country, you know you are ticking most of the right boxes. The world's best chess player has publicly stated his admiration for the way India has been bringing up its youth players and the potential residing within them to make it to the highest level.
In an interview with firstpost.com, the Norwegian had a few warm words for the next crop of chess players to come out of the country. "I've said already a few years ago but India is going to be the strongest chess country in the world, and I see no reason to go back on that. There are just so many fearless young players. It just remains to be seen who will take the step up to the very highest level. But yeah, there is no doubt that India will have many, many top players in – at the very least – top ten, in a few years."
At present, India has a total of 60 grandmasters with D. Gukesh being the latest entry into the fray. At just 12 years and 7 months, the boy from Tamil Nadu became the second youngest-ever to reach the coveted title of grandmaster. The previous record was held by fellow Indian Praggnanandhaa in June 2018.
Nice chart by @HindustanTimes showing the impressive progress of Indian chess over the past few years. pic.twitter.com/YR7WBdQ4mp

— International Chess Federation (@FIDE_chess) May 8, 2019
Since Vishwanathan Anand's days at the top of the sport, there has been a lack of Indians making their mark on the biggest stages. However, with prodigies like Gukesh and Praggnanandhaa emerging onto the scene, it seems like the roadmap for a successful period of dominance has been laid out. There is no question that they possess bundles of talent, but what truly separates them from the rest is their unprecedented hard work and motivation at such a tender age.
In a span of 16 months, Gukesh has claimed three IM norms, three GM norms, achieved the coveted 2500 rating and in the process, has become the youngest ever Indian Grandmaster. Over this span, Gukesh played an astonishing 276 competitive games. To put this into perspective, the average Grandmaster does not play more than 100 games in a year. Gukesh has traveled across the world to compete in each of the norms and the sacrifices he has taken to get to this stage is commendable.
The youngster has even drawn comparisons with the great Magnus Carlsen, who displayed a similar level of competence during his initial chess-playing days. Whether Gukesh reaches Carlsen's level remains to be seen, but the prodigy has certainly shown the drive and motivation to reach the very top.
Written by: Nithin John