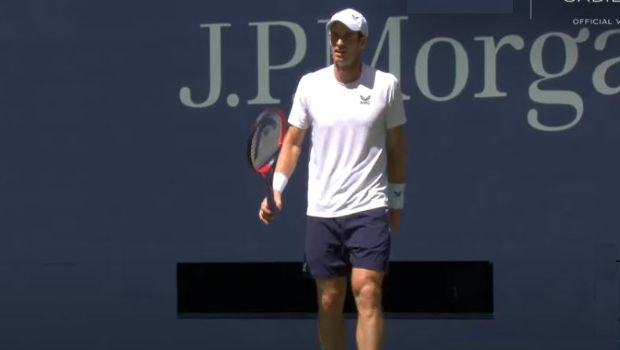 Andy Murray, a three-time Grand Slam champion, failed to advance to the third round of the US Open 2023. Grigor Dimitrov defeated the England veteran 3-6, 4-6, 1-6 in a tough battle on Thursday, August 31. The Bulgarian needed two hours and 46 minutes to defeat Murray, who had won the US Open way back in 2012. Murray committed 45 unforced errors, 11 more than Dimitrov, which caused his demise. Dimitrov hammered 32 wins and put his opponent under pressure.
In the 12th meeting between the two stalwarts of the sport, and seven years after their previous, 19th seed Dimitrov secured only his fourth win over Murray. The 32-year-old Dimitrov is set to face Germany's Alexander Zverev in his third-round match.
Zverev breezed through his second-round encounter against Daniel Altmaier of Germany. In three hours and 43 minutes, he won the match 7-6 (7-1), 3-6, 6-4, 6-3. Zverev had three more unforced errors than Altmaier. But he made up for it with 48 spectacular victories. Altmaier, on the other hand, connected on 26 of them. Zverev finished second at the US Open in 2020, and he'll be hoping to go one better this time.
In women's singles action, Belarusian Aryna Sabalenka advanced to the third round of the women's singles after defeating Jodie Burrage in straight sets at Louis Armstrong Stadium. Sabalenka won the match 6-3, 6-2 in an hour and 14 minutes.
Jodie had two chances to break Sabalenka's serve, but both times she failed. Sabalenka had 11 more unforced errors than Burrage. She made amends, however, with 28 victories to Burrage's seven. Sabalenka was a little hesitant with her second serves, winning 46 percent of the points but committing seven double faults. She outplayed Burrage, however, with seven aces. Sabalenka will be up against Clara Burel of France, who defeated No.25 seed Karolina Pliskova in her second round.
Meanwhile, British no.1 Katie Boulter fought back from a set down to reach the third round of the US Open for the first time. The 27-year-old English woman replicated her Wimbledon run with a 5-7, 6-1, 6-4 triumph over China's in-form Wang Yafan.
Wang had an 11-match winning streak, including a first-round victory over seventh seed Caroline Garcia, but she was outlasted by Boulter in the New York heat. Boulter will next face America's Peyton Stearns in tomorrow's (September 2) third-round match.