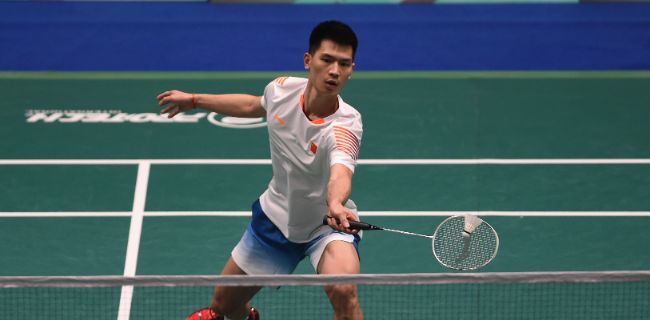 The eagerly awaited Asia Mixed Team Badminton Championship will begin on February 14 (Tuesday) in Dubai. The best and top-seeded shuttlers from Asia will battle for continental supremacy at the team competition. All the matches are scheduled to take place at the Dubai Exhibition Center in the United Arab Emirates. The tournament has returned after a four-year gap. The event's most recent edition was held in Hong Kong in 2019. It was scheduled to take place in 2021 but was cancelled due to the Covid-19 pandemic.
There is plenty at stake at the first team event of the 2023 season since it has the potential of serving as a dress rehearsal for the Asian teams ahead of this year's Sudirman Cup, the World Mixed Team Championships event. The two top-seeded countries in the 17-nation event are China and Japan. China earned the bronze medal in the first edition and the gold medal in 2019. Meanwhile, Japan has won gold and silver in the last two editions. Let us look at the top two teams to watch out for in the tournament.
Team China is the no.1 seed in the competition and they are the defending champions of the Badminton Asia Team Championships as well. China has a young squad this year, but they also have got the experience of Zhao Junpeng who was part of the team last time around as well. Apart from him, China has also the reigning mixed double gold medalist from Tokyo Olympics. China's men's double side and the women's double side are young but their record in the junior championships has been so impressive. They are the favorites to make the cut to the quarter-final from their group, which consists of Singapore, South Korea, and Uzbekistan.
Team Japan would be eying to put their hands back on the trophy. The men's doubles pair of Yugo Kobayashi and Tajuro Hogi have been exceptional in major tournaments in recent times and the Japanese team will look to move forward with their experience. Kodai Naraoka reached the finals of the Malaysia Open 2023 but failed to clinch the title after losing to Victor Axelsen. However, that would give him the confidence to perform well in the championship event. The women's doubles pair of Arisa Higashino and Yuta Watanabe are a difficult pair to get through as well. Japan is placed with Chinese Taipei, Pakistan, and Hong Kong in Group D.