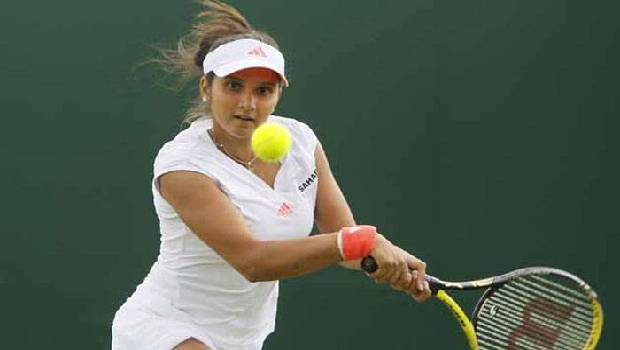 On Friday 17th January 2020 Hobart International Tennis Centre in Australia hosted women's tennis doubles game by teaming Sania Mirza representing India and Nadiia Kichenok from Ukrainian together against the duo Slovenian player Tamara Zidansek and Czech's Marie Bouzkova. The Indo-Ukrainian win was considered as Mirza comeback after the China Open 2017 game.
In the quarterfinals, they played against Christina McHale and Vania King on 16th January 2020, and they won like 6-2, 4-6, 10-4 in the game. A victory set among the players was seen crucial, but Mirza-Kichenok was keen to initiate the change course in Thursday's game. As the game progressed in quarterfinals balls were fired in each strike, in the 3rd set the Indo-Ukrainian duo were through to the final match.
In the semi-final match, the duo was playing against Slovenian-Czech's pair. The duo fought against the opponents to defeat the win like 7-6, 6-2 until an hour and twenty-four minutes. The initial tiebreaker 2-2 was broken when the Czech player Bouzkova served the ball to the net, and another 3-3 was scored by the opponent when Mirza had served a double-fault service in the game.
Mirza hit a backhand strike to set the first-set lead from Tamara Zidansek and Marie Bouzkova. The second set scores were all about aggressive retaliation by the Indo-Ukrainian players. The second set had begun with 2-0 but Mirza's forehand hard-hit quickly fixed the score as 3-0. Then Kichenok double fault earned the opponents a point, further Slovenian-Czech duo battled a long pass of the balls before the Indo-Ukrainian changed the numbers to 4-2.
Later, after a couple more serves the former world-ranked doubles No 1 player Mirza and Kichenok smashed with a forehand crosscourt strike against the Slovenian-Czech partner which finished the game as 6-2 for the Indo-Ukrainian players. In an after-match interview, Sania Mirza said that because of the windy climate the balls were tricky to hit so the second set had mostly relied on the speed and strike of the balls.
Sania Miraz had entered into the 62nd doubles finals in the WTA, she has won 6 titles from the Grand Slam matches and also to claim the 41st title. The Indo-Ukrainian duo is to be seen against the Chinese pair Shuai Peng and Shuai Zhang for the final match. The Chinese were qualified for the finals due to their opponent's injuries.