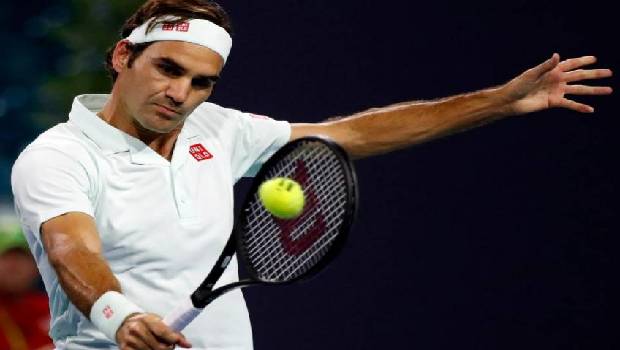 Tennis legend Roger Federer admitted that his retirement from professional tennis is getting closer and he would miss tennis very dearly. In a recent interview with Zeit Federer said of him having the thoughts of retiring from the sport more often in recent times. Federer said initially he had concerns about his health, but nowadays he misses the feeling of playing tennis in a fully crowded court. He admitted it would be a lot easier for him to retire now, but the legend is keen on enjoying his time on the court and have another shot at competing at the ATP Tour next year.
After experiencing a setback during rehabilitation Federer decided to have an arthroscopic procedure in his right knee a few weeks back. After the surgery, he is on the road to recovery. The Swiss legend has planned to take all necessary steps and time for him to become 100% fit. Due to this Federer has already decided he will not participate in any competitive matches this year. He said during this time he will profoundly miss his fans and the tour dearly while looking forward to seeing everyone at the 2021 season.
Earlier this year in another interview also Federer admitted that the two operations he recently had made him think of retirement and whether he wants to continue with his career. Speaking about coronavirus and the impact it has brought on sporting events Federer wanted everyone to reflect on what is important to our life during this tough time and spend some quality time with family and friends.
Federer has competed only in the Australian Open this year in which he lost to Novak Djokovic in the semi-finals. Last he was seen taking part in an exhibition match in South Africa with Rafael Nadal, Trevor Nova and Bill Gates. It was after this match Federer decided to undergo his arthroscopic surgery on his right knee. He is currently spending time with his family and keeping himself busy by taking care of his children.
Federer has been the greatest player the world has ever seen in the history of tennis. When the day he decides to hang his racquet it will be a saddening moment for his fans and to avid lovers of the sport as truly an era would come to an end.