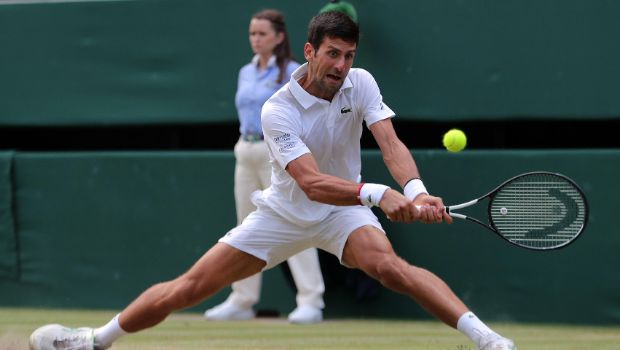 Novak Djokovic is set to return to Australia in January looking for a record-equalling 22nd Grand Slam title. In 2022, Djokovic was deported from Australia by the authorities due to his Covid vaccination status and was handed a three-year ban from entering the country. However, the Serbian ace will be back in Adelaide after being granted a visa by the government as he is in search of his 10th Australian Open title.
Djokovic admitted that he will carry on playing as long as he can compete for major titles. The 35-year-old Serbian is still hungry for success and has no plans to quit or retire from the sport as long as he is still challenging at the top. Djokovic expressed that throughout his career he was very fortunate to achieve many things and win the biggest trophies in the sport. The Serbian star still allows himself to dream big.
Djokovic stated that he wants to win any tournament that he plays in. The Serbian admitted that his biggest goals are the Grand Slams and Masters events. Djokovic loves playing for his country as this awakens the most beautiful emotions in him. 21-time Grand Slam winner said the biggest goal he has for the years to come is to try and stay healthy and perform at the highest level.
Djokovic does not see himself playing professional tennis at the moment and also not being one of the favorites to win a Grand Slam or one of the top spots in the world. Djokovic further added that he does not see himself being 25 and playing at a medium-high level. He just wants to play always at the highest level, that is something he demands from himself and his team demand from him.
Djokovic explained that he works as hard as anybody on the tour, maybe even harder than anybody, because he knows that 35 is not 25. Any player has to adjust to age differences and catch up with the young players that are pumped, motivated, and very powerful. But Djokovic still feels as young as them.
Djokovic concluded that the 2022 season has been very challenging for him on many levels. It took several months for him to find the balance on the court mentally and physically. Djokovic finished the season on a high by clinching the ATP Finals with a victory over Casper Ruud. He hopes the triumph can act as a springboard for the 2023 campaign.