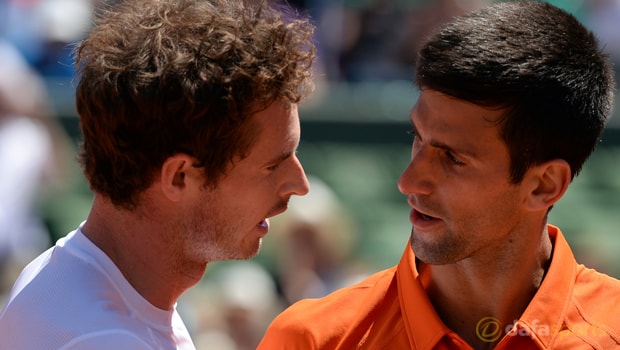 Number three seed Milos Raonic says an aggressive game-plan will be key if he is going to upstage Andy Murray and Novak Djokovic at the Australian Open.
Raonic, beaten by Murray in last summer's Wimbledon final, admits he cannot compete with the current world number one and reigning Australian Open champ Djokovic in terms of how he moves around the court.
The Canadian has paid tribute to the 'phenomenal' standards being set by both men right now but he insists the challenge is there for he and new coach Richard Krajicek to try and find a way of beating them.
The Dutchman faced a similar mountain of his own when he won the 1996 Wimbledon crown, inflicting a sole defeat on American Pete Sampras during his era of domination at SW19 that saw him win seven titles in eight years.
"You have these two guys that are phenomenal right now at the top of the game covering the baseline," Raonic said.
"It's really hard to get by them, especially with the way they move. I can't expect to move like they do. I think I've got to be at least 20, 25 pounds heavier than them.
It's going to be about moving forward. "I think (coach) Richard could really help me in being more aggressive, more forward-orientated and more efficient when I'm able to get myself coming in."
Raonic reached the last four at Melbourne Park in 2016 for the first time in his career before also playing his maiden Grand Slam decider against Murray in July.
Raonic is 15.00 to win the Australian Open while five-time losing finalist Murray is 2.50 to triumph.