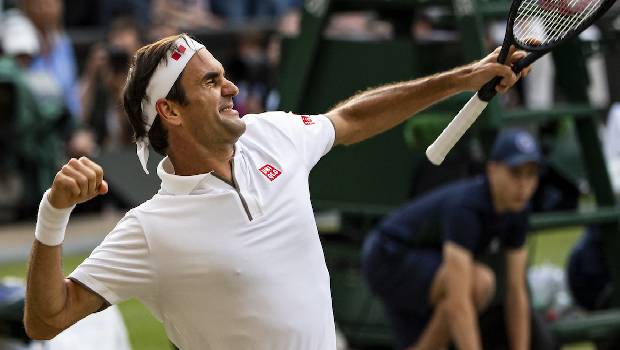 In an interview with GQ Magazine, Roger Federer discussed his retirement and future ambitions at length. As part of his discussion, Federer also divulged his childhood fantasies including a wish to dye his hair red.
Over the last decade or so, Roger Federer has consistently been questioned on his retirement. Even some of Federer's most devoted fans believe his time on the tour is ending, especially after his recent results and injury troubles.
Roger Federer, when asked about his retirement plans in an interview, emphasized that he isn't considering it at all. However, he acknowledged that when the next era comes around, he will have his last opportunity to gain a significant win.
Roger Federer said, "I'm really relaxed about where I'm at in terms of my career, where I'm at in terms of my life." My hope is to do something great with this [moment]. I mean, it's always like this when you have accomplished so much that you can't look back."
The 103-time major champion further stated that although he is nearing the end of his career, he is eager to add to his trophy collection. The Swiss tennis star noted that if he had given up his desire to win more titles in 2020, then he may not have had to go through the misery of his rehabilitation period.
Tennis star Roger Federer says, "I want to win more, or else I wouldn't have had to get through all the surgeries that I had done [last] year and five weeks on crutches and rehabilitation. I truly believe I can do it again. But before I can try again, I must first prove to myself that my body can handle it. [The mind is] ready to fight."
He also shared his perspective on how long he has been on the tour (24 years and counting). In particular, Federer detailed all of the ups and downs he has experienced during this time.