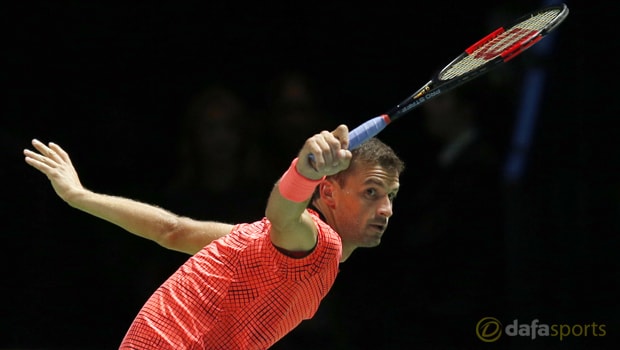 Grigor Dimitrov feels he can draw confidence from his Australian Open campaign and is convinced he can become a Grand Slam champion.
The world number 13 reached the last four in Melbourne, where he was beaten in five sets by eventual runner-up Rafael Nadal.
Dimitrov did beat the likes of David Goffin, Richard Gasquet and Novak Djokovic's conqueror, Denis Istomin, during the first major event of the year and the 25-year-old feels he has the ability to challenge for the top prizes in the sport.
"I am living my dream. I win tournaments, I am playing good tennis. I am in the middle of my career and I have set a lot of goals that I want to achieve," he said, as reported by Tennis World USA.
"After I lost the match with Rafa, I played this game in my head hundred times. I wanted to find what I could do better, what mistakes I did.
After some days I understood that I did everything I could. "Rafa told me at the net to go on this way and that if I play the same, I will win Grand Slam title for sure.
This is my dream, beyond becoming Number 1 in the world. I think it is possible. I just have to be consistent."
Dimitrov's semi-final appearance matched his best ever Grand Slam result, having reached the last four in the 2014 Wimbledon Championships.
The Bulgarian is 21.00 to win Wimbledon later this year, defending champion Andy Murray is 2.75 and Stan Wawrinka is 26.00 to claim the one Grand Slam title that has so far eluded him.