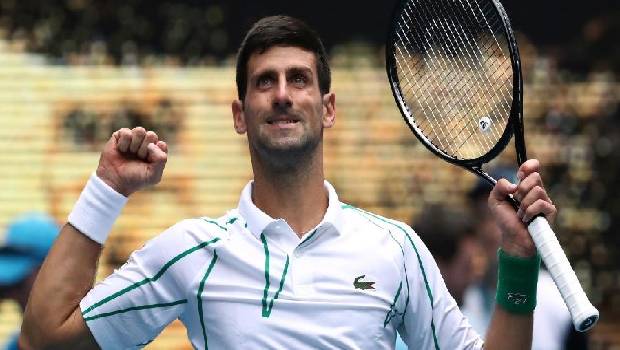 The Serbian tennis star Novak Djokovic, from alleged reports of a Spanish media named Marca, is said to be showing his interest in participating in the US Open this year. before the 2020 season was delayed in March due to the Covid-19 pandemic the current world no. 1 has stayed undefeated in the 18 matches he played, Now with this recent report, it can be said that he would want to finish his career slam for the second time, at Flushing Meadows this year.
Novak Djokovic is currently visiting between Bosnia and Herzegovina, the country was one of the host venues where his exhibition event, the Adria Tour was hosted. The capital city of Bosnia and Herzegovina, Sarajevo and the city of Banja Luka was scheduled to host the last two legs of the event. The initial events were supposed to take place in Belgrade, Serbia and Zadar, Croatia. But later the event came under harsh criticism and was called off due to multiple players who participated in the event testing positive for the coronavirus disease.
Eventually, the Serbian too had tested positive along with his wife Jelena. After following advised health regulations the couple was quarantined for 14 days. Once their quarantine period ended both of their tests came negative for the disease in their second test. Some of the other players who had previously tested positive for the virus after having played the Adria Tour are Viktor Troicki and his pregnant wife, Grigor Dimitrov, and Borna Coric.
The report stated that Novak Djokovic was the first in the social media group that includes ATP's best 100 players to caution that the US Open could be called off this year due to the increase in the number of cases in the United States and because of the lockdown in the nation.
On the off chance that this wasn't sufficiently dangerous, players who might be contending at the US Open will likewise be required to finish 14 days of mandatory isolation upon their arrival in Europe. Also, in doing as such, would be compelled to miss playing the Madrid and Rome Opens before them playing in Paris, at Roland Garros. There are also speculations about Nadal opting out of the US Open because of the concerns surrounding the disease but would defend his title at the Flushing Meadows.