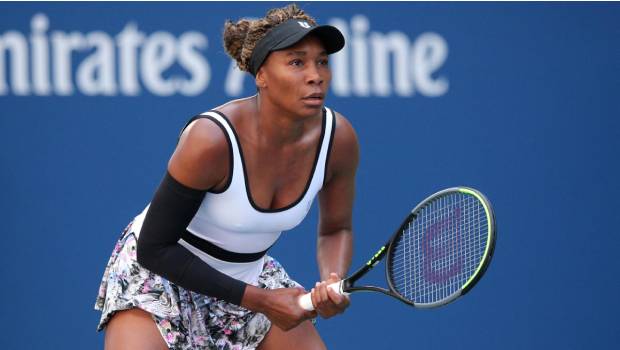 Hsieh Su-Wei defeated the former world no 1 Venus Williams in the first round of the WTA Chicago women's Open. Venus Williams crashed out of the WTA tournament, losing in straight sets 6-2, 6-3 to Taiwan's Hsieh Su-Wei. The seven-time Grand Slam winner Venus Williams is the oldest player in the Chicago event at 41.
The ongoing Chicago women's Open has produced some extraordinary tennis so far. Players are looking to improve their quality and techniques in the game ahead of the 2021 U.S. Open. Many top players like Venus Williams, Elina Svitolina, and Marketa Vondrousova had taken part in the WTA 250th event. It was a great opportunity for the American to get some game time before New York. However, she fell timidly in the first round itself.
Hsieh Su-Wei spent just 67 minutes on the court to knock out one of the best players in the opening round match at Washington Park. Some minor changes were seen in Venus Williams's game. She had made a small change in her service motion and was rusty. As the game progressed, Venus tried to inject power into the game but Hsieh countered it with her phenomenal change of direction. The Taiwanese played brilliantly to secure a win in straight sets.
Hsieh Su-Wei kept Williams on her back foot with strong serves. She won 71 percent of her first-serve points and broke Venus four times. Venus Williams, who has 49 WTA titles, won just 35 percent of her second serve points and double-faulted five times.
Venus Williams played her first competitive tour-level match after Wimbledon and failed to find good touch on the court. Earlier she was also eliminated in the second round at SW-19. Venus is now 3-9 on this season and two of those nine losses were against Anna Karolina Schmiedlova, who ranks 125th on the list. Venus has now dropped to 147 in the world ranking list.
The 35-year-old Hsieh recorded one of the biggest wins in her career and improved to 11-12 this season. The 81st ranked player made it to the quarter-finals of the 2021 Australian Open but lost it to the top-seed Naomi Osaka. She stunned the world's number one player Simona Halep by defeating her in the third round of the 2018 Wimbledon.
The Asian star exited very early at the Cincinnati Masters but entertained everyone with her play in Chicago. Hsieh said that it was so great to play and win against a legend in Tennis history. Hsieh added that Venus is her favorite player.