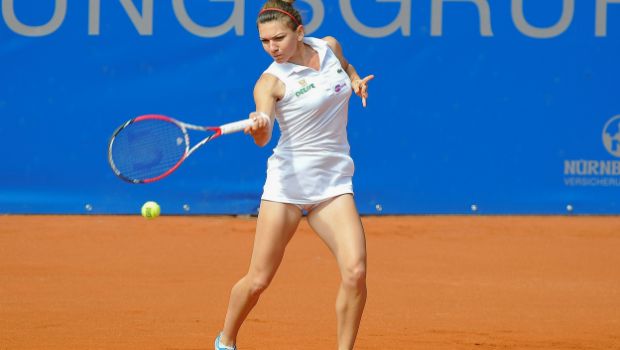 Simona Halep, a two-time Grand Slam champion, has been suspended from tennis for four years for violating the Tennis Anti-Doping Programme [TADP]. Halep had already been suspended while an investigation into alleged doping was conducted, and the 31-year-old Romanian has now been banned from the sport for a lengthy period of four years. Due to her doping suspension, Halep was forced to withdraw from the recent US Open, and she will now take a forced leave of absence after returning two abnormal doping tests.
The International Tennis Integrity Agency [ITIA] revealed on Tuesday that the punishment was decided by an impartial tribunal following two separate instances involving the former Wimbledon champion.
Her first positive test for a banned substance occurred during last year's US Open when a routine urine test revealed the illegal chemical Roxadustat. The chemical increases hemoglobin and red blood cell synthesis. It is most commonly used to treat anemia, although it is on WADA's Prohibited Substance list since it is considered a blood doping agent. The second TADP allegation is for irregularities in her athlete's biological passport.
However, Halep has denied any wrongdoing and issued an emotional statement, stating that she is shocked and disappointed by the verdict and that she will appeal it at the Court of Arbitration for Sport, as well as take legal action against the supplement company she claims supplied her with contaminated goods. I have never knowingly or willfully utilized any forbidden substance, she claimed in part of her response.
I refuse to accept their decision of a four-year ban. While I am grateful to finally have an outcome following numerous unfounded delays and a feeling of living in purgatory for over a year, I am both shocked and disappointed by their decision. I am eternally grateful for the outpouring of support I have received from my family, friends, and tennis fans around the world. I am continuing to train and do everything in my power to clear my name of these false allegations and return to the court, the Romanian added.
But, Karen Moorhouse, Chief Executive Officer at the ITIA, explained the body's findings, stating that after a complex and rigorous hearing process, we welcome the independent tribunal's decision. Moorhouse admitted that Halep's ban will run from 7 October 2022 until 6 October 2026 and she is able to appeal the decision.