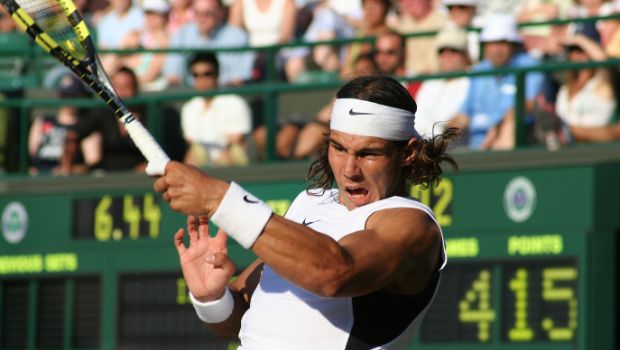 The 2023 Australian Open men's draw is done and defending champion Rafael Nadal will take on rising star Jack Draper of Great Britain in the opening round. The 2022 Australian Open runner-up Daniil Medvedev of Russia is also placed in the same quarter. The Serbian star Novak Djokovic, who is bidding for a tenth Australian Open title, could meet Australia's Nick Kyrgios in the last eight. World no.1 Carlos Alcaraz has withdrawn from the tournament due to injury. Nadal, the top seed for the season-opening Grand Slam will open his title defense against world no.40 Draper at Melbourne Park on January 16.
World no.2 Nadal probably would not be thrilled to see the 21-year-old athletic British player's name alongside his in the main draw. Though the Spaniard is still the heavy favorite to win the encounter, the first-round match will pose a huge challenge to Nadal who has not played a lot of matches in recent weeks. Nadal will need to be sharp from the start to make it tough for Draper, a 2022 Next Gen ATP Finals competitor.
The young Draper is proving that he has the ability and skills to upset Nadal in the opening-round match. Draper, who owns two top 10 wins, will be competing in the semi-final of the Adelaide International 2 on Friday. The 36-year-old Nadal, on the other hand, has struggled in the United Cup, losing to Cameron Norrie, Draper's compatriot.
Former British No.1 Tim Henman believes that Draper has the tools to take down Nadal. Henman thinks it is fair to say that Nadal is a little bit vulnerable as he has not won a lot of matches recently. The Spaniard lost both his matches at the United Cup. Henman admitted that Draper has been working incredibly hard in practice and he is obviously playing well in Adelaide this week.
Henman believes that Draper's chances of beating Nadal are greater for the meeting taking place early in the tournament before the Raging Bull can build up a head of steam. The former British player stated that Draper has nothing to lose but a lot to gain.
Henman concluded that Draper plays so aggressively and serves really big. If the opponent is not willing to try and get up there with him, he takes complete charge of the game. If Nadal navigates past Draper, his run will get even harder with one of the two Americans Mackenzie or Brandon Nakashima waiting in the second round.