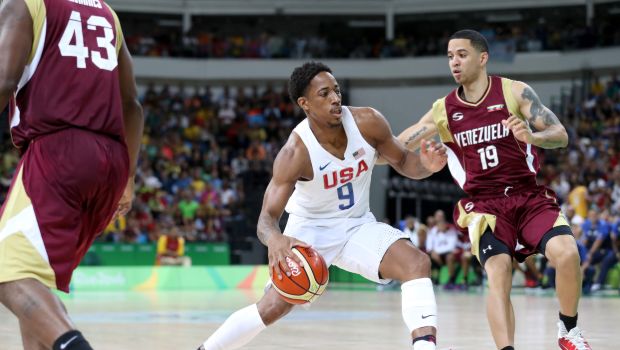 Chicago Bulls lived up to the expectations and defeated the Los Angeles Lakers 115-110 at United Center. Demar DeRozan returned to the team after missing two weeks in the NBA health and safety protocols. DeRozan made his return a memorable one by leading his side to clinch a victory over the Lakers. Chicago Bull's played their first game since Dec. 11 after two games were postponed. The bulls secured a win by lifting the game spirit in the fourth quarter and ended its two-game losing streak.
DeMar DeRozan was unstoppable on the court and led the Bulls with a game-high 38 points. Nikola Vucevic and Lonzo Ball added 19 points each with 13 rebounds and 4 rebounds respectively. Alex Caruso delivered his best with 17 points and 9 rebounds.
The Lakers' forward LeBron James gave a good fight with 31 points, 14 rebounds, and 6 assists. While Carmelo Anthony added 21 points, Russell Westbrook contributed 20 points to level the score but their side failed to hold the nerves towards the final seconds. Los Angeles Lakers registered its second straight loss.
The Bulls turned to their star shooter DeRozan at a crucial time and he delivered his best to seal the win. Chicago Bulls dominated the entire first quarter with a six points lead. The Lakers gained their momentum in the second quarter and earned points with good shots. The Bulls went into halftime with a 61-59 lead.
The Lakers went ahead 65-64 early in the third quarter on a floater by Isaiah Thomas. Both teams traded baskets and exchanged leads for the remainder of the quarter. However, the Lakers hit perfect shots to take 84-83 advantage into the final quarter.
The Lakers carried on the rhythm and extended the lead to 90-85 with a clever three-point play by DeAndre Jordan. A few seconds later, the American DeRozan hit a turnaround jumper in the lane to put the Bulls on top 94-93. With the Bulls leading the game, Anthony nailed back-to-back three-pointers for a 102-99 Lakers lead with five minutes to go. The game remained tight until DeRozan took over and turned the tides.
DeRozan hit a brilliant 18-footer to take a one-point lead with just 52 seconds remaining. DeRozan missed a shot but then was fouled with 15.6 seconds left after Ball grabbed the offensive rebound. DeRozan then hit both free throws for a 113-110 edge. Finally, the Bulls held onto their lead and won the game.