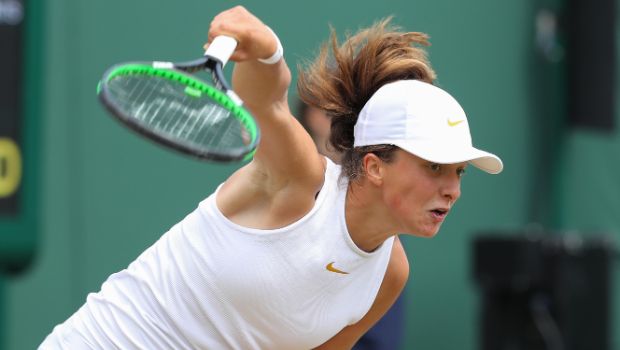 Tennis sensation Iga Swiatek has been named European Sportsperson of the year rewarding her remarkable season in 2022. Swiatek won both the French and U.S. Opens and also reached the semi-final of the WTA Tour Finals, helping her end the season as the women's world no.1 player. The 21-year-old young tennis player pushed down pole vault World champion Armand Duplantis to second place While F1 star Max Verstappen claimed third place. Former tennis players who have been named the European Sportsperson of the Year include Swiss star Roger Federer, Spaniard Rafael Nadal, and Novak Djokovic, who won the award last year.
Awarded by the Polish Press Agency (PAP) since 1985 the European Sportsperson of the Year award honors the sportsperson who has performed the best over the previous year. The award is based on the voting by 20 international news agencies. The awards survey included 58 athletes from 19 sports disciplines.
The Polish star Swiatek obtained 118 votes compared to the 82 of two-time world F1 champion Verstappen. During a remarkable campaign, Swiatek won eight titles, including two Grand Slam honors, and went on an unbeaten streak of 37 matches. She was also named the WTA player of the season.
Swiatek said in an interview that she felt like everything clicked well this season and she was not expecting her to be that consistent. The Polish player expressed that it is quite challenging to describe it with one word or even a sentence. Swiatek stated that she is so proud of how she has handled all the situations mentally.
Swiatek also went down memory lane to her match against former world no.1 Ash Barty in the semi-finals of the Adelaide International earlier this year. Swiatek lost the match 6-4, 6-2 to the Australian star and failed to reach the WTA final. Swiatek said that game against the Australian player gave her a lot of motivation and every player needs an opponent who is going to push them to the limit.
For the first time in her career, Swiatek is set to enter a new season as the World No.1 in the WTA Rankings. So, she needs to be consistent in the upcoming tournaments next year. Swiatek concluded that she needs to stay composed and focused on her goals. Swiatek started her preparation for the 2023 Australian Open by playing at last week's World Tennis League exhibition event in Dubai.