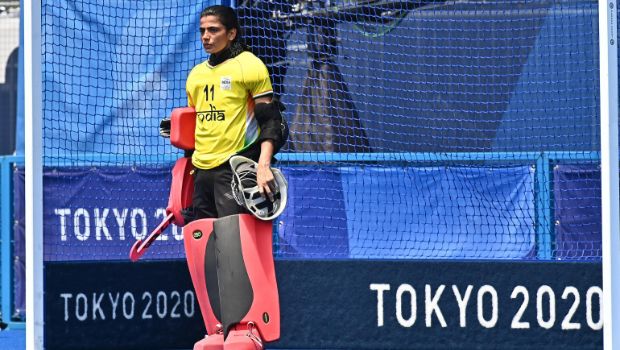 Indian women's hockey team captain Savita believes that her side is looking at the tour of Germany and Spain as an opportunity to prepare for the 2023 Asian Games in Hangzhou, China. The Indian women's team departed for a Europe tour on Wednesday. Savita-led side will be first flying to Germany for the three-match series, where it will play the hosts in two games, besides taking on China in the other match.
The series will start with the match against China in Limburg on July 16, followed by games against Germany on July 18 and July 19 in Wiesbaden and Russelsheim respectively. The Indian women's team will then fly to Terrassa, Spain on July 20 for the 100th Anniversary Spanish Hockey Federation, International Tournament. There the Indians will open their campaign against hosts Spain on July 25, followed by games against South Africa on July 27 and England on July 28.
We are really looking forward to this tour. Playing against quality sides in the lead-up to the Asian Games will give us a good learning experience, Savita admitted before taking off the plane. These matches will be really important for us as we prepare for the upcoming Asian Games. Having worked on our strengths and weaknesses in the last few months, we will aim to give our best in Germany and Spain, the Indian captain said. The 2023 Asian Games will be held from September 23 to October 8.
Meanwhile, the Indian men's hockey team captain Harmanpreet Singh feels that the addition of goalkeeping coach Dennis van de Pol will be a major boost for the team as they are preparing for their upcoming tournaments. Dennis has planned to conduct two exclusive training camps for the Indian team's goalkeepers. The first camp is scheduled to take place from July 13 to 19, while the second will be held from September 7 to 14, just before the start of the Asian Games.
We have talented and dedicated players who are ready to give their all on the field to make our country proud. The upcoming challenges will only strengthen our resolve and my men are excited to embrace them head-on, Harmanpreet said. The Dutch expert Dennis' coaching experience and skills will definitely make our team much stronger, Harmanpreet added.
Indian men will play England, Netherlands, and hosts Spain in the four-nation tournament which kicks off on July 25.