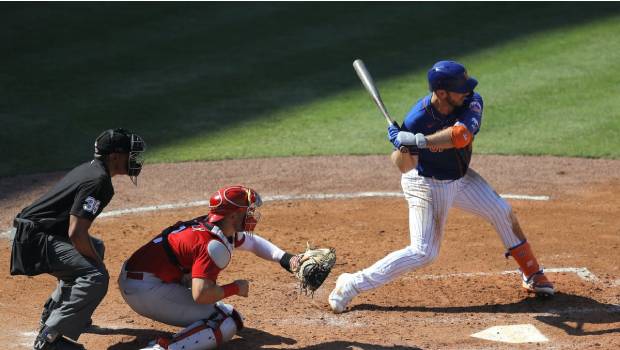 MLB's payrolls dropped as much as $1.75 billion from $4.22 billion this season. While the World Series champion LA Dodgers led with $98.6 million which is the smallest earning for the top spender in 20 years.
Buyouts of unexercised 2021 options are at $58.2 million which is double to buyouts of unexercised 2020 options of $26.9 million. After topping expenditure for the first time since 2017 Los Angeles won its first title since 1988.
Yankees at No. 2 for the second straight season spent $83.6 million. The New York Mets spent $83.4 million and were third. The ownership of Mets will change after the club was purchased last month by hedge fund manager Steven Cohen. Houston at fourth spent $81.4 million followed by the Cubs at $80.6 million, San Diego ($76.3 million), Washington ($76.2 million), Texas ($75.2 million) and the LA Angels ($69.9 million).
Surprisingly after not reaching the World Series for two years, Boston dropped from first to 13th at $63.3 million. This was due to trading Mookie Betts and David Price to the Dodgers.
After an agreement between MLB and the players' association base salaries were reduced due to the pandemic-shortened schedule. The global outbreak saw a delay in the start of the season and later each team's schedule was cut from 162 games to 60.
If a regular season was played and full salaries had been paid payrolls could have seen an increase of 4% from 2019.
Based on full payrolls by average annual value and including benefits and a COVID credit of at least $1.5 million per club three teams (Yankees, Houston and the Cubs) projected to finish over the tax threshold. In normal circumstances, Yankees and Chicago and Houston would have paid 30%, 42% and 20% respectively of their projected amount.
The teams avoided a full tax bill with Yankees at $10,965,773, the Astros $3,263,801 and the Cubs $2,480,775. Instead, they paid only $4,061,397 (Yankees), $1,208,815 (Astros) and $918,805 (Cubs). Yet teams would have had the compensation rate of a luxury tax-paying club if it signed a free agent who apparently turned an offer from another team.
Philadelphia avoided the tax threshold in a slight margin of $207.3 million and the Dodgers at $204.6 million. While Boston was at $184.9 after paying the club's record of $13.4 million luxury tax in 2019.