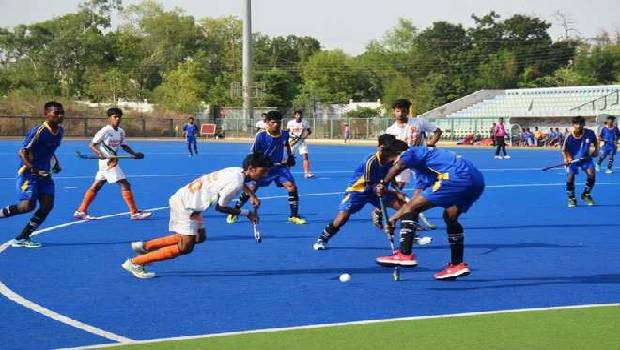 In the upcoming 11th Sub Junior boys national championships, the 20-member Hockey Maharashtra team is touted to be led by Tushar Durga will be held in Haryana from March 18. Two seven-day camps were hosted at the Balewadi Sports Complex and at the BK Birla High School grounds recently. It is after these camps the team has been selected for the state. The championship will be played across 8 days and Maharashtra will be featuring in Group H which also boasts states like Puducherry, Manipur and Gujarat.
The only issue in this championship is said to be on the surface other than that the team seems to look good and would perform convincingly very well. The Hockey Maharashtra team during the previous 2019 edition failed to reach the knock-out stages. Bhore further elaborated that the championship games will only be played on grass and not on Astro.
It is said the team's coach will be Conroy Remedios while Nikhil Golellu does the managerial duties. A total of 24 teams will be competing at the 11th edition of the championship for the title which will be played at the Rajiv Gandhi Maha Vidyalaya, Uchana in Jind district, Haryana.
The national-level tournament was canceled last year due to the rise of the COVID-19 global pandemic. With the return of hockey in the domestic level players around India are very excited to return to the competitive environment. This will be a great opportunity to test their skills amongst some of the young prolific players of their age category. Many will look to put forth the best foot forward since this could give them a real shot at playing international level hockey by grabbing the attention of the national selectors.
The coach of defending champions Hockey Odisha Bijay Kumar Lakra in a recent interview said his team has prepared well for the tournament and they are hopeful of defending their title. They are aware there would be significant challenges from other teams but are still confident to have a convincing season.
The team:
Kenan D'souza, Ameya Yadav, Pranav Amin, Vansh Shah, Pradeep Reddy (all Mumbai), Tushar Durga – Pune (Cap), Akshay Jadhav, Jay Kale, Deepak Chavan, Pravin Gondole (all Pune), Siddharth Jadhav, Shivam Jadhav (both Sangli), Arjun Hargude, Yashraj Patil (Kolhapur), Gopal Metkarm Rounak Singh (Nanded), Raj Pawar (Akola), Ganesh Gautam (Aurangabad).