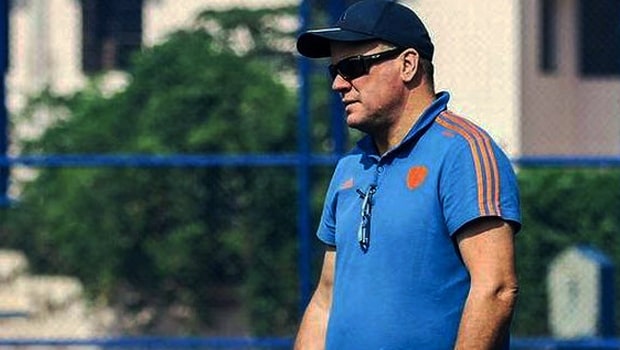 The FIH Series Finals in Bhubaneswar inches closer as the Kalinga Stadium takes centre stage once again. After the first Series Finals was held in Malaysia this year, the action will now shift focus to India. The event, which takes place from June 6-15, gives teams the chance to seal a spot in the Olympic Qualifiers, scheduled to take place in November this year. Concerns were raised about the feasibility of the location after the devastating floods in Odisha, but Hockey India and the FIH have confirmed that the tournament will go on as expected.
A total of eight teams – India, USA, Uzbekistan, Poland, Russia, Japan, Mexico and South Africa – will compete with the aim of booking their spot in the Olympic Qualifiers. India have been drawn in Group A along with the likes of Poland, Russia and Uzbekistan. Japan, USA, Mexico and South Africa form the second group of contestants. The winners of each pool will qualify for the semi-finals with the second and third placed teams from each group contesting for the other two semi-final spots.
The hosts come into this tournament as overwhelming favourites, given their superior world ranking. However, if recent form is anything to go by, then we certainly can't take things for granted. India recently appointed Australian legend Graham Reid as head coach after a series of disappointing performances under Harendra Singh.
At the Australia Tour, Reid's side managed to remain unbeaten in their first three games against the likes of Western Australia Thundersticks and the Australia 'A' team. However, when they were pitted against the senior Australian national team, they were emphatically beaten with the scoreline reading 4-0.
Fortunately for Graham Reid, the quality of opposition at the FIH Series Final will be of a slightly lower notch than Australia's. However, it has to be noted that Poland and Russia cannot be branded as mere pushovers. Both teams showed their quality and industrious nature during their respective FIH Series Open events. Uzbekistan have also shown that they have the ability to cause an upset after their remarkable displays at the FIH Series Open in Lahore, Pakistan.
Should India qualify from the group stages, their biggest threats will be from the likes of South Africa and Japan. The latter have already confirmed their spot in next year's Olympics, courtesy of being the host-nation. Nevertheless, they will still pose a strong challenge should India cross paths with them.
While India are expected to finish in the top two, Graham Reid will need time to fully integrate his philosophy into the squad. If he can manage to figure his best starting team in time and establish a playing style, the host-nation should turn out successful at the Kalinga Stadium.
Written by: Nithin John