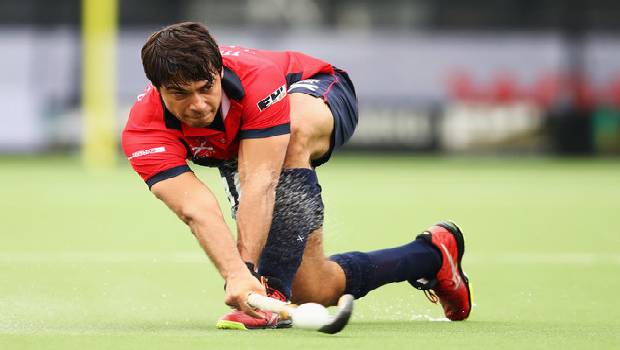 Federation International de Hockey's Pro League had begun commencing from 18th January to 14th June 2020. India is hosting eight games out of sixteen, in which India had hosted, played and won 3 matches until on 9th February 2020. In the round-robin format, the teams will play twice against each other. India entered into the FIH games with a mindset to prepare for the Olympics, as the opponents will play twice as tough as now. The first game was with Netherland who lost against India in the two-leg series at the Kalinga Stadium in the Bhubaneshwar.
India as 5-2 in the first game and the second game resulted in 3-3 tie, but India won through the penalty shootout as 3-1 and won the first two games. India faced the next two-leg series against the one among the top three world's men's hockey team Belgium on 8th February 2020 at the Kalinga Stadium for the game. India won the game as 2-1 with spectacular goalkeeping and volleys by the key players in the India men's hockey team. The second game was on Sunday 9th February 2020 at the same stadium, against the same host.
The World top hockey team earned the first goal at the beginning of the game through a penalty corner, volleyed by Alexander Hendrickx and in no time gap, the Belgium players came up with the second goal in the first quarter. Arthur van Doren and Maxime Plennevaux led the Belgium team with 2-0 earlier in the game, Indian team picking up the delay jumped back with a PC pocketed by Lalit Upadhyay. The ball passed between the Indian sticks in the second quarter was dragged by Harmanpreet Singh, so Amit Rohidas soon possessed the ball and netted by tying the score as 2-2.
Trying to recover from the missed game Harmanpreet Singh chase caused an error that gave the Belgian player Plennevaux to swat the ball and to net another goal in the 26th minute. India fought until the last 15 minutes of the game but Belgium hockey player's attack kept the team, and the goalkeeper Sreejesh P Raveendran busy by defending the shots than possessions. Belgium team won 3 points with 19 circle entries and 9 goals aimed and the Indian men' hockey team scored 2 points by trying 28 entries and 11 goal shots.