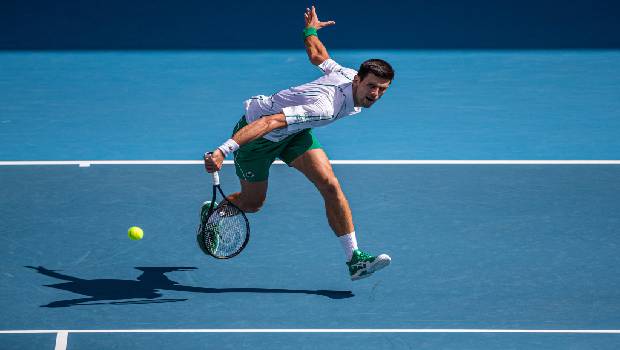 PUNE: It has been an unusually lengthy layoff for Yuki Bhambri.
"I think everybody is sick of me being home," he jokes. "No one is used to having me around for this long. Everybody expected me to be there for a few weeks and back off again."
But being away from tennis for 18 months and continuing is no laughing matter. Bhambri has not played a match since his first round loss in the Antwerp ATP event in October 2018.
The knee started troubling Bhambri when he began the grass season with the Surbiton Challenger.
"By the time Queen's came, I was pretty much playing on one leg," the Delhi lad said.
He still went on to beat Taylor Fritz in the second round of the prestigious ATP event, losing to Milos Raonic in the next.
The knee had swollen by the time Wimbledon arrived. He had a two week break, during when he could practise "bare minimum".
"It was going to be the last tournament for a while. It is easier when you know it is one tournament, rather than having to play out a whole season," he said.
"I literally hit with my coach (Stephen Koon) on one side of the court, just to make sure I had my rhythm and feel.
"Then I practised a little bit playing doubles with my doubles friends, just getting the feel of my serve and hitting grounds, volleying and my returns. But bare minimum."
Incredibly, he would take a set off Thomas Fabbiano before losing in the first round.
With so much pain and suffering, couldn't have he stopped?
"It was because it's Wimbledon, my first appearance. It is something you had worked (for) almost your whole life and finally when you get a taste of it, you would do it with one leg and one hand tied to your back.
"It was about bearing the pain. I spoke to doctors, they said it can't get worse. I wasn't going to do if it was ligament tear or such that could get worse."
NOT IN FAVOUR OF BIG 3 PLAN
Bhambri said not everyone on the Tour was in favour of the Big 3's idea to create a fund to help the lower-ranked players cope with the Covid-19 disruption.
"I think it's difficult to push forward with what they have done. From what I have heard, there are a lot of players who have reservations about it.
"People would be actually happier to give the money to people who are fighting in the frontline, the health workers, or the labourers, people who require help, rather than random tennis players around the world whom you are competing with."
Instead, Bhambri said players should come together and bargain for increased share of the prize pot from the Grand Slams and other major tournaments.
"I think the best way is to try to increase the prize money now. It is peanuts to what the most of the tour earns, or the revenue that the Grand Slams and the Masters generate.
"You have to increase the back end of the tournaments, not add another million dollars to the winner. It's $3.5mn (for the Grand Slam winner), don't think it matters anymore.
"It should go to the qualifiers, winners of the first-fourth round in Slams. That is much better than the one time payout of five-ten thousand dollars."
The pandemic has also exposed the lack of system in Indian tennis. Bhambri, however, refused to dwell on the negatives.