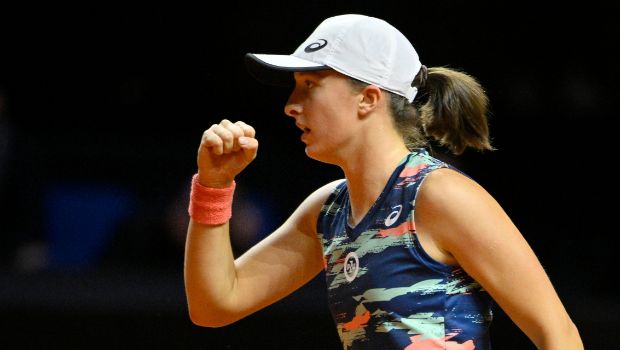 World No 1 Iga Swiatek remains unproven on grass and is not among Andy Roddick's top two favorites to win this year's Wimbledon women's singles title. Instead, the honor of favorite for the 2023 grass-court Grand Slam title goes to defending champion Elena Rybakina with World No.2 Aryna Sabalenka also ahead Swiatek in Roddick's pecking order. The 22-year-old Pole star has dominated the women's game over the past 18 months, but the majority of her success has come on clay and hard courts as she is 63–9 on the red dirt and 97–33 on hard surfaces.
As for grass, Swiatek is 6–5 with her best performance at Wimbledon coming in 2021 when she reached the fourth round. Swiatek has opted not to play any warm-up events ahead of The Championships and former world No.1 Roddick says Kazakhstani Rybakina is ahead of the four-time Grand Slam winner in the queue to lift the title.
The 24-year-old Rybakina is my favorite to win at the All England Club because she is the best grass-court player in the world. It is pretty straightforward, the three-time Wimbledon runner-up said Tennis Channel. You won't find a bigger fan of Iga Swiatek than me. I have so much respect for her and so none of this is a slight to Iga, but she's unproven on this surface. I'm sure she would probably tell you the same thing and she does have some challenges on this surface. And what she does create those RPMs, the movement that she has on clay, those things don't translate to a grass court, he further added.
Rybakina, meanwhile, is 19–6 on grass and she is 10-1 at Wimbledon with her only defeat coming in the fourth round during her SW19 main draw debut in 2021. The former American player believes that Belarusian Sabalenka, who is 21–14 on grass with her best Wimbledon performance in a semi-final appearance in 2021, is also a better pick for the title than Swiatek.
The American expressed that conversely, everything that is a struggle for Rybakina on clay with the movement, slowing down her shots through the court is additive at Wimbledon. So, I don't know how you can't make Rybakina the favorite. I actually would think that Sabalenka might be the second favorite and then maybe Iga third or fourth. Swiatek is largely unproven on grass, she would probably tell you the same thing and she does have some challenges on this surface, especially if it is playing quickly, he concluded.