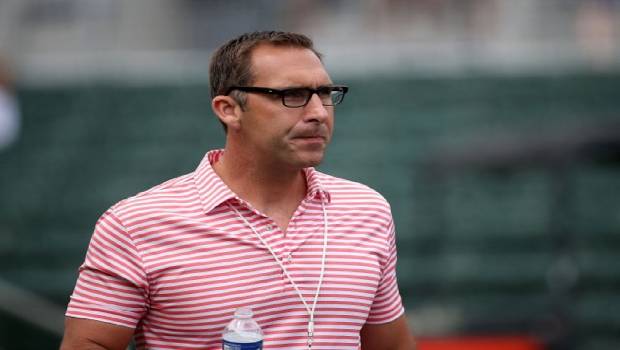 While showing there were times over the previous week when he felt sick accepting that the deal probably won't happen. John Mozeliak, president of St. Louis Cardinals baseball operations couldn't be more joyful of acquiring five-time All-Star Nolan Arenado from the Colorado Rockies.
In conversation with reporters, Mozeliak said Nolan's addition has taken the team from being good to a great one.
This was possible since the clubs began trade talks in December. Mozeliak indicated there were discussions about acquiring Arenado as far back as the last offseason, around the time the third baseman felt the trade was best for him.
Arenado said when he signed for Colorado, he made it with the intent of spending his rest of the career there. Arenado went on to say it was a struggle for the past few years because of the Rockies' inability to find an appropriate team after signing an 8-year extension prior to the 2019 season with the club.
The Cardinals acquired Arenado on Monday for pitcher Austin Gomber and four minor league players. Arenado had a no-trade clause and to relinquish it he was given two opt-out clauses which were available for him after the 2022 and 2023 seasons.
Arenado said he plans to stay for a long time and that it's his goal. He had said these same words when he was in Colorado but this time, he truly means it and that he doesn't mind opting out.
In the last season, Arenado accumulated .738 OPS in 48 games all the while playing with a shoulder injury.
Addressing it he said last year was tough and that he doesn't want to make any excuses that it was because of the injury. But he now feels like he is in a better place and expects to return to normal.
He also commented on the Rockies fans saying his relationship with them has always been fine. He said there were not many bad things since he had only great times in Colorado. But on the sour side, it just did not work out for both the parties involved. He knows many of the people are upset with this trade but in the history of the game he is not the first individual to have moved after a couple of years and that it will not be the last.