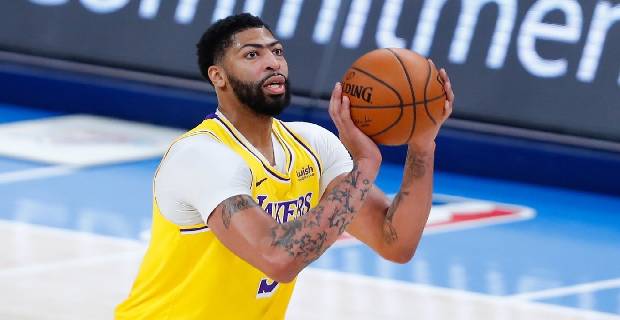 When Los Angeles Lakers played the Denver Nuggets at the Ball Arena back on February 14 Anthony Davis suffered a calf injury which has led to him being sidelined for more than two months. At the time when Davis sustained the injury, he never thought to be missing 30 games in the season but he suspected the injury to be no ordinary one.
Davis after his Wednesday practice said since injuring for the first time, he'd felt pain there before going through the process. But the second time when he tore his Achilles he felt a sharp pain like he had never felt before.
During the recovering process from the injury flexing his foot was very painful, so he knew it was serious. Davis now looks forward to returning back and finish the season strong.
Davis wanted to be 100% fit when he returned back. He doesn't want to go through this ordeal again for the rest of the season and not definitely for the rest of his career as it wouldn't be fair to himself and his team.
With Anthony Davis being cleared for full on-court activity the anticipation of his return to the court has heightened. The Lakers are assessing how his body responds to full-contact workouts. So far Davis has had three days of full-contact workouts and a full practice on Wednesday. He added they will have to see how the recovery responds and check for sores and then any further plans will be made.
Vogel commented on Wednesday that as long as Davis feels good and how he responds to the added workload then they are prepared to wait for another game. But in the case of him feeling well, he will be on a 15-minute restriction. This restriction will be evaluated on a game-to-game basis. Vogel also said if everything goes as expected Davis will return to the court shortly.
Speaking about the expectation Vogel said when a player is out for this long it takes him a couple of weeks to get his groove, timing, the feeling of having legs under you and working with new teammates. Meanwhile, Anthony Davis is