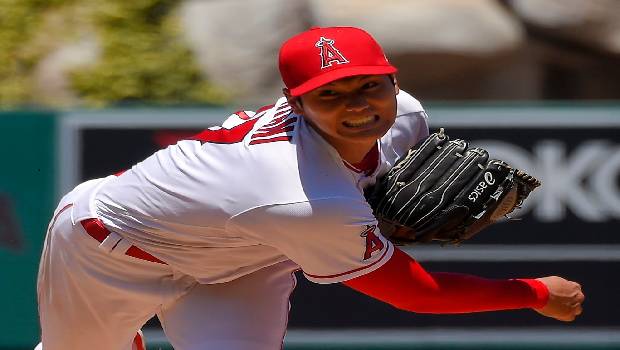 Angels two-way star Shohei Ohtani created history by becoming the first player in nearly a century to start a game as a pitcher while also entering the day leading the MLB in home runs.
Ohtani struggled in the first inning and gave four runs to the opposition. But he balanced his game by hitting 2-for-3 with two RBIs and three runs scored. Returning to the mound he then later struck out nine over five innings. Angeles won the game 9-4 and Ohtani was the star of the match.
Ohtani entered the game as a pitcher with him being the MLB co-leader in home runs as a hitter with seven, which was something unseen in nearly a century. Last time a player held a record such as this was Babe Ruth.
The Japanese star in his first appearance at the plate scored a run with a walk and came around to score on an RBI single. The two-hit, three-run performance was the first by an MLB pitcher since Minnesota's Jim Perry did it against Boston in 1971. Meanwhile, when adding his 9 strikeouts Ohtani is the first pitcher in either league to boast at least 2 hits and 3 runs scored with 9 punchouts.
Ohtani speaking through his interpreter Ippei Mizuhara said he tries to separate hitting and pitching when doing both. But he agreed putting runs on the board as a batter does give him confidence. He did not want to repeat his first inning the next time pitching and he aims to adjust and work on that before entering the next match.
His start at the mound was troubling like his earlier stints as he walked two and hit a batter. Asides from this Lowe hit a three-run homer in the first inning.
In the second inning, Ohtani returned to help the Angels get back in the game with a two-run double at an exit velocity of 113.8 mph. He later scored on a single from Mike Trout to tie the game.
In the fifth inning, Ohtani batted for himself to reach on a bunt single. He again scored on an RBI double from Walsh. Ohtani now has a stat of .300/.341/.675