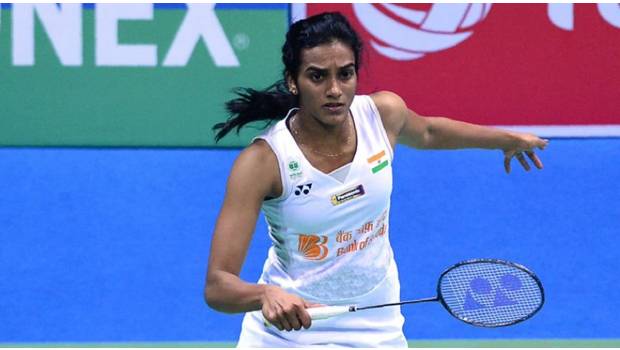 The current World Champion of badminton P.V. Sindhu feels planning the tournament schedule smartly is most important in the present scenario so that a feasible month can be worked out. Speaking about her participation in the 2020 Olympics she said that all the athletes wanted to play in this year's Olympic but sadly had to be postponed due to COVID-19 pandemic. The 2020 Olympics was originally scheduled to begin on 23 July of this year in Tokyo, Japan, but since the global outbreak of coronavirus, the event has been postponed to a year with a new inaugural date of 24 July 2021.
P.V. Sindhu in a live Instagram interaction on Tuesday as a part of the Olympic Day Workout was saying it to be a question of only one year and she is confident of being ready for the games if everything goes fines. The live interaction featured 21 top athletes from around the world.
The 24-year old champion further said that its important to smartly plan the tournament schedule once sporting actions begin completely across the world. Sindhu voiced that staying positive at times likes this is the key for everyone. The next major event in the badminton world is the Chinese Taipei scheduled for this year September and she is eagerly waiting for that to happen. She also talked about how this lockdown has helped everyone around the world with people getting the luxury of spending quality time with their families and taking upon new hobbies to keep themselves motivated.
Sindhu has been training at home since the lockdown was announced back in March in India that helps keep her mind in the right frame. In a time when the whole world is quarantined inside their house, the champion feels keeping yourself active and focused on your fitness should be a priority. Sindhu expressed Even after winning five medals previously in the Olympics she is eager to win more medals and will work hard to achieve it. She ended the live interaction sharing about how doing yoga and meditation with regular exercises have helped keep her body fit and stay focused.
The last time P.V. Sindhu participated in the world stage was last year at the World Championship finals against Japan's Nozomi Okuhara, which saw her create history by clinching the gold medal with a straight-set games win.