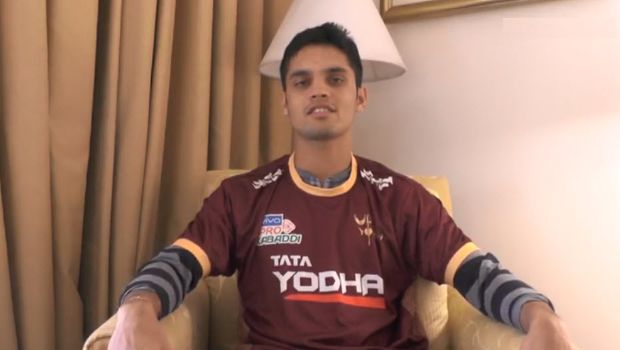 Tamil Thalaivas produced a clinical performance to outclass the Telugu Titans. Tamil Thalaivas proved to the better side and played brilliantly to beat the Telugu Titans 43-25. Thalaivas took charge from the start and dominated the game with a good lead. With this win, Tamil Thalaivas climbed to the fifth spot in the points table. Thalaivas have increased their chances and kept their hopes alive to make it into the playoffs.
Thalaivas' right corner defender Sagar produced an extraordinary display and clinched a career-high 9 tackle points to crush the Titans. Sagar needed very little help from his teammates. He single-handedly tackled the Titans' raiders with angle holds and kept them quiet in the Southern Derby. Thalaivas' raider Ajinkya Pawar excelled with a super 10. While Manjeet scored 9 points, Sahil Gulia in the left corner picked up 4 points.
Galla Raju was good for the Titans and earned 9 points with 7 seven raids and 2 tackles. Telugu Titans lacked confidence and failed to play an attacking game. The Titans yet again played without sufficient quality on the mat. The absence of Titan stars Siddharth Desai and Rajnish cost them a lot. Telugu Titans remain at the bottom with just one win in the season.
The game was in the balance as both teams evenly shared the first 10 points. But the momentum shifted towards the Thalaivas when Sagar made two quick tackles. Tamil Thalaivas took complete control after Manjeet delivered a super raid. This helped the Thalaivas to inflict an all-out and open an 8-point lead.
Things got even worse for the Titans when their captain Rohit Kumar limped out with a knee injury. Tamil Thalaivas raced to a 12-point lead and finished the first half with the scores 22-10. The Titans looked to make a comeback and started the second half brighter. The Titans made a good 5-3 run and reduced the Thalaivas to three men on the mat. But a super tackle from Sagar and a self out from Raju ended Titans' hopes.
Tamil Thalaivas slowed down the pace and played only for the do-or-die raids. Thalaivas continued to put pressure and forced Titans to make unnecessary errors. Thalaivas clinched another all-out with five minutes remaining and extended their lead to 20 points.
Telugu Titans made a few good tackles towards the end which was not enough to hold the Thalaivas. The Titans finished the game with a 6-3 run and cut the deficit to 18-point. Tamil Thalaivas proved to be the kings of the Southern derby.