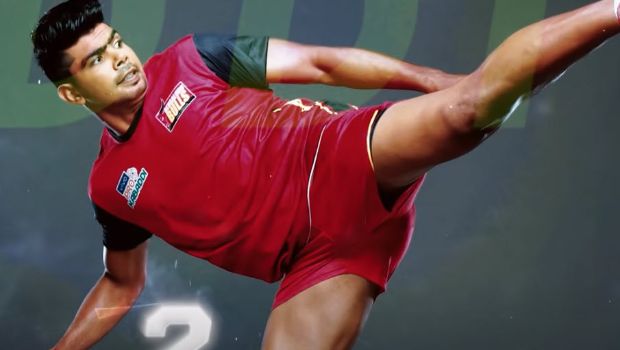 U Mumba earned its second win on the trot against Bengaluru Bulls. U Mumba extended their unbeaten run to four games by thrashing Bengaluru Bulls 45-34. Raider Abhishek Singh scored another Super 10 and finished with 11 points. Ajith Kumar supported him well with 8 raid points. But the real game-changer of the evening was U Mumba's Rahul Sethpal. The all-rounder clinched a high 5 with two brilliant Super Tackles and three bonus points.
Raiding machine Pawan Sehrawat was brilliant for Bengaluru Bulls. Sehrawat led his team from the front by scoring 14 raid points, but it was not enough to take the Bulls to a win. Sehrawat became the first player to cross the 200-point mark this season. The Bulls' defense faltered in crucial moments and was unable to revive Sehrawat quickly from the dugout. Deepak Narwal, who found a place in the starting 7, had a poor outing and managed to score just one point.
U Mumba has climbed to the fourth spot on the table after registering a comfortable win. Though Bengaluru Bulls lost the game, they remain at the top. However, the Bulls can be displaced by any of the seven teams since they have already played 15 games.
The Mumbai defense ensured that the Bulls captain Sehrawat spent a lot of time in the dugout. Other players from the Bulls team failed to give good support to their captain. Bengaluru Bulls found it difficult to challenge U Mumba as they lacked coordination and fighting spirit.
Abishek was excellent and gave his side an early advantage with his clinical hand touches. U Mumba captain Fazel Atrachali was clever and earned more points with his tackles. U Mumba inflicted an all-out in the fifth minute to take a 6-point lead. But Sehrawat never let it down and made a Super raid to balance the game. Mumbai continued to fight back and Rahul made two Super tackles to regain the lead.
U Mumba finished the first half with a 2-point lead. Interestingly, both teams scored 13 raid points before the break. U Mumba clinched another all-out and opened a 7-point lead at the start of the second half. However, the Bulls fought hard to reduce the lead to four points.
U Mumba's defense came in the full flow towards the final minutes. Mumbai got their third all-out and took a 12-point lead, which was too much for the Bulls. U Mumba pulled off a dominating victory to get their spot in the playoffs.