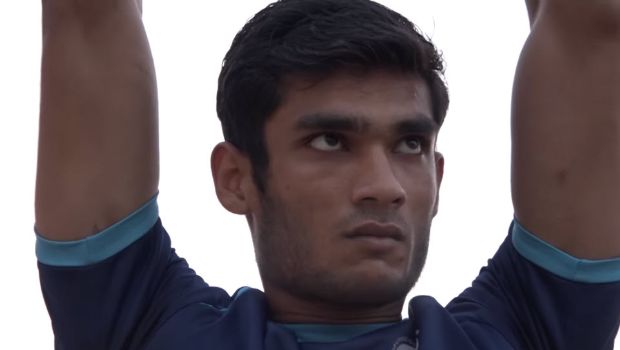 Tamil Thalaivas secured a comfortable win over UP Yoddha. Tamil Thalaivas registered their second win of the season after defeating UP Yoddha 39-33. Thalaivas moved to fifth spot with 19 points. Though UP Yoddha has star riders and defenders, they are in the 8th position. UP Yoddha has wonjust won game and lost three. Tamil Thalaivas delivered a fantastic raiding game.
Manjeet took charge and led the Thalaivas with 7 points. K Prapanjan and Bhavani Rajput earned 4 points each. Defenders Surjeet and Sagar Rathee helped their team with 4 and 5 points. Surinder Gill was phenomenla for UP Yoddha and scored a game-high 13 points, but lacked support fromhis teammates. PKL Star rider Pardeep Narwal managed only 6 points.
Both teams scored bonuses even though they failed to take touch points. Tamil Thalaivas defense was at the best and they had an all out on UP Yoddha very early in the game. Thalaivas went on to take a healthy 12-6 lead. Thalaivas tackled Narwal more often and made him to rest on the bench. Manjeet and Rajput did really well in their raids and extended the lead to a massive 11 points at half-time.
Ashu Singh gave a good start to UP Yoddha with a super tackle in the start of the second half. Ashu and Sagar kept UP Yoddha in the game with another super tackle. Surinder Gill was brilliant in his raids and earned points with good jumps over Thalaivas defense. UP Yoddha made a good comeback and cut down the lead from 12 points to just 4 within 5 minutes.
UP Yoddha continued to dominate with the momentum and used their opportunities well to make an all out on Tamil Thalaivas. Gill leveled the scores with a super 10, but top-class rider Narwal failed to deliver well. This time Manjeet combined with Surjeet to bring down Narwal yet again.
Tamil Thalaivas kept themselves ahead with a lead of 2 points. Thalaivas put pressure on UP Yoddha by taking down Gill. Mohit and Sahil combined well to keep Gill off the center court. An unwanted error by UP defense gave a five point cushion to Thalaivas.
Thalaivas got a second all out on UP Yoddha and extended their lead to 8 points. Thalaivas seemed to take away the game with Surjeet making a super tackle on Gill. Finally, Narwal came up with a big super raid but that was not enough to stop the Tamil Thalaivas.