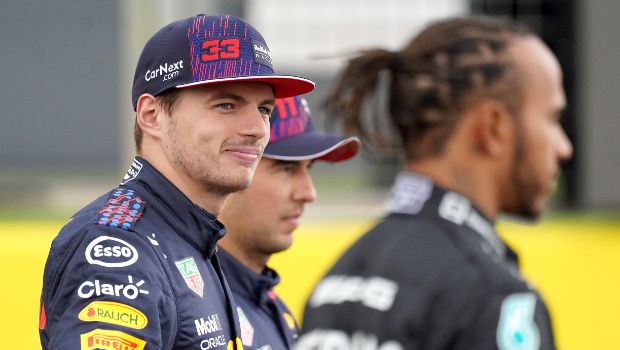 The Formula 1 Commission and the FIA have confirmed the adjustments to the Sprint format which will see an additional qualifying session added to the schedule for this weekend's Azerbaijan Grand Prix. The new F1 Sprint format will be in effect for all six race events that will be staged across the 2023 season. F1 Sprint made its debut back in 2021, with the original format seeing qualifying shifted to Friday and setting the grid for a new 100km dash on Saturday, which in turn determined the starting order for the main event on Sunday.
In the new order, Fridays will now include an FP1 session and standard qualifying session to set the grid for Sunday's Grand Prix. On the other hand, Saturdays will include the continuing 100km race with an additional, foregoing qualifying session called the 'Sprint Shootout'. It means there will be just one practice session during the weekend, while Saturday is assigned 'sprint day'.
The result of the Saturday sprint will not have any impact on the grid for the Grand Prix's main event on Sunday. The shootout will be a shorter session than the traditional qualifying, with SQ1 set to run for 12 minutes, SQ2 for 10 minutes, and SQ3 for eight minutes, and replaces the previous FP2 seen on the Saturday morning of Sprint weekends. New tires are imperative for each phase, with mediums for SQ1 and SQ2, and softs for SQ3.
Points for the F1 Sprint race will be awarded to the top eight as was the case in 2022, with eight handed out to the winner, seven to the runner-up, six to third place, and so on down to one in eighth. Both drivers and teams can log points in their respective championships.
The process for applying penalties at F1 Sprint events has also been set out. Any grid penalties sustained in first practice or qualifying will apply to the race while any grid penalties earned in the Sprint Shootout will apply to the Sprint. Any grid penalties incurred in the Sprint will apply to the main race event.
Modifications done to the schedule of play are approved by all 10 teams. Earlier in April, Max Verstappen told at the Australian Grand Prix that he was not sure how long he would continue in the sport if modifications to the race weekend are made. The F1 World champion, who has a contract with Red Bull until 2028, has admitted his dislike of sprint races in the past.