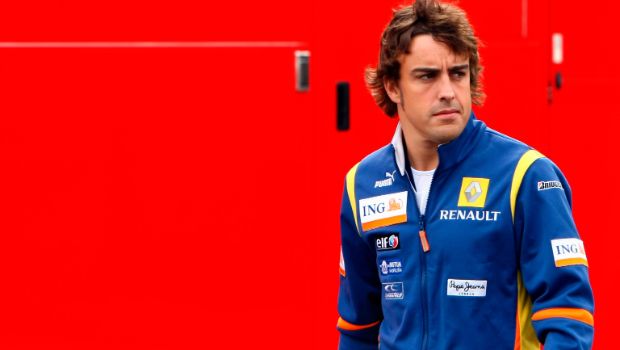 A two-time World Champion, Fernando Alonso claimed a handful of points for winning additional titles in subsequent seasons after his successful races in 2005 and 2006. Alonso has been stuck on 32 career victories since May 2013 after securing an emotional win at Barcelona. After finishing second in the 2013 World Championship, the Spanish racing driver has only scored three podium finishes since, having driven uncompetitive Ferrari and McLaren cars. Alonso's P3 finish at last year's Qatar Grand Prix was his first since July 2014.
The 41-year-old Alpine driver congratulated World Champion Max Verstappen for the season he has had so far. Alonso feels both driver and the Red Bull team will continue to improve together. With Verstappen on the verge of winning his second title, Alonso has mentioned his own career statistics in showing how continuous success is not necessarily guaranteed in Formula 1.
But given how his own victory and podium count stopped suddenly when the turbo hybrid era arrived, Alonso hopes the reigning F1 champion will have more luck in terms of carrying his success in the future. Both drivers have tramped a similar career path at their respective ages.
Alonso told reporters that Verstappen is just 24 or 25 and there is still a lot in front of him. The Spanish driver wished Verstappen more luck than him because he was also 26 with those stats and still has the same stats at 41. Alonso believes that with Red Bull and looking at things for the future, the Belgian-Dutch driver will only get better.
Verstappen could wrap up the title with five races to go if circumstances fall in his favor in Singapore this weekend. The 25-year-old Red Bull driver is on a dominant streak that has seen him take five wins in a row. The Red Bull team has produced a better car than its nearest rival Ferrari. The Spaniard thinks Verstappen's presence behind the wheel alongside Red Bull's expertise is what has set them apart from the chasing pack this year.
Alonso stated that it is an important season because there have been massive changes in the regulations. So, it will always be remembered for this new generation of cars. Alonso feels though Ferrari had a very fast car, Red Bull and Max were outstanding. Verstappen will be looking to seal his sixth straight victory at the Singapore Grand Prix on Sunday. Verstappen has 116-points lead over Ferrari's Charles Leclrec.