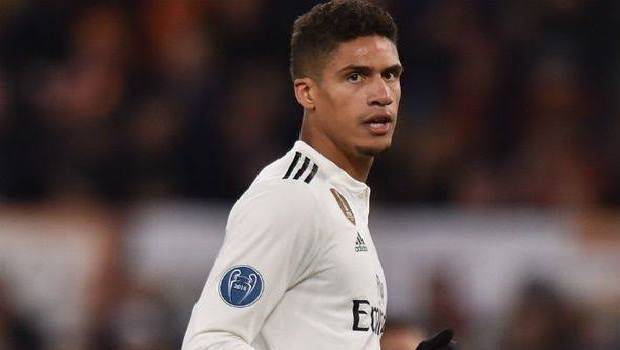 Real Madrid netted 4 goals against the team Real Zaragosa who scored nil on 30th January 2020. Real Madrid won the quarter-finals match in the Copa del Rey competition at the team Madrid's home soil Santiago Bernabeu Stadium. The team Madrid had a heated start by volleying the first goal in the first half-time of the game.
The pass was made between the leg gap of the Real Madrid players, where Real Madrid's Toni Kroos kicked the ball through and the Madrid player's action defended the grab and reached the leg's of Raphael Varane who converted it to a goal.
Certain strike execution like when the Real Zaragosa player Andre Pereira made a strike, Madrid's Sergio Ramos received near the abdomen by leading the player to be replaced. In another game, Shinji Kagawa chased the ball to the net, but the Madrid's goal-keeper Alphonse Areola edged it out above the post. Another try by the Kagawa was rolled out by Varane by preventing the goal.
Before the second half-time, Madrid's manager insisted on another goal to seal the win, after few chases among the players the Madrid locked the 2nd goal. Before the goal, the ball was grabbed from the host by Real Madrid's Vinicius Junior, went back to Zaragosa's Miguel Linares, then to Toni Kroos and finally, Lucas Vazques scored the net.
After the break, Real Zaragosa players showed toughness in defending the ball, but the ball failed to goal when the players aimed the net. Similarly, when Enrique Clemente passed the ball to Kagawa the ball went past the post. The game descended to a seriousness between the players from both the team, the third goal by Real Madrid was passed by James Rodriquez from V. Junior a smart return-pass to volley for their team.
Zaragosa goal-keeper played hard as well, Marcelo Vieira from the Madrid's team, chased the ball but was grabbed by Simone Grippo. Again Madrid's jersey 17 aimed the net but Real Zaragosa goal-keeper Alvaro Raton blocked the volley.
Pressured by the home player's goals, Real Zaragosa's attempt was perfectly blocked by the opponent's goal-keeper Areola. The last goal for the day was shared between Brahim Diaz who sent the ball to Dani Carvajal in the right corner and passed to Karim Benzema in the left corner which went past the host to volley.