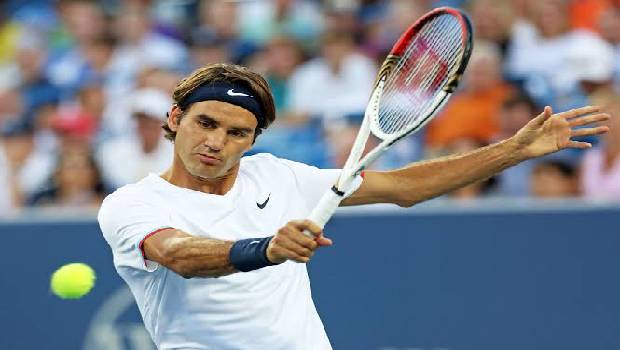 At Road Laver tennis arena, in Melbourne Australia, Roger Federer felt overthrown in the Australian Open semi-finals of AO2020 by his opponent Novak Djokovic on Thursday 30th January. Federer is expected to be back to add another title to his twenty Grand Slam wins after losing the semi-finals game against Novak Djokovic in the Australian Open.
Roger Federer was hurt with a groin injury before the game when Federer played the quarter-finals singles with Tennys Sandgren. Yet Federer decided to play the semi-finals match against Djokovic though both had histories of victory records and this game could chance another, which it did.
Federer opened the game against his famous rival with the hope of swinging the match his way with three percentage win. But the 38 years old player, lost the set to the Serbian player as 7-6(1), 6-4, 6-3.
The Swiss player had the first set strong by beginning with 5-3, as the opponent was seen distracted to figure Federer's swing. Djokovic the world No:2 player slowly picked pace after the tie 6-6 was set. A slow swing past the Federer net had the ball bounced twice and another shot left without a strike in the Federer's court had soon changed the set towards Djokovic as 7-6.
Federer had the second set as 2-3 (15-30 points), Djokovic without any doubt faced difficulty in moving ahead because the Swiss player showed smooth control in each strike. Federer without any lag stayed close in scores with Djokovic, until the last strike where the Swiss player hesitancy made Djokovic score as 6-4.
Djokovic's 3-2 set, started tasting Federer's retaliation strikes as the player was ascending from love to 40 quickly. The Swiss player was seeking an open to change the course, and the audience expected the same. Realising the game Djokovic pressured the player in the last strike and earned the fault net serve which brought the set to a 6-3 close.
Djokovic admitted that the winner's position could have changed with the Federer's first set game flow, and Djokovic respected the game for Federer's sincerity to the sport. Meanwhile, Federer felt happy and confident. Federer said that losing a straight-set was better than to have a close defeat, currently being in a good shape Roger Federer was far from thinking about retirement and can expect a game soon.