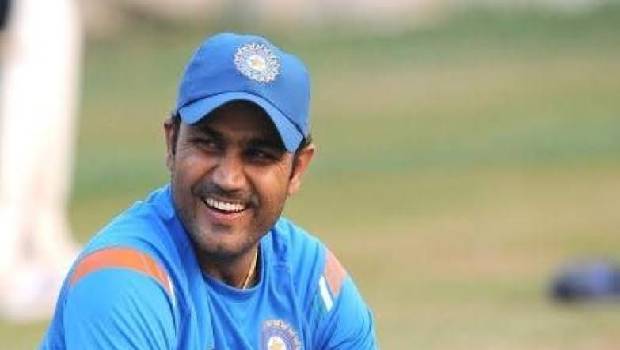 India won for the first time against New Zealand sealing the T20i win as 3-0 game. Virender Sehwag's twitter appreciation on Mohammed Shami New Zealand wickets and Rohit Sharma's batting skills fluttered the Indian hearts as an indication of a proud moment to the Indian Team.
Sharma scored 65 runs, KL batted 27 and Virat Kohli added 38 runs, along with 2 other players who got picked by New Zealand bowlers. Manish Pandey and Ravindra Jadeja (not out) earned a total of 24 runs from 1.5 over. Altogether 179 runs for 5 players off from the field. New Zealand players MJ Guptill (31) and Colin Munro (14) opened to chase the score, Indian all-rounder Jadeja bowled the over and KL Rahul stumped the batsman Munro.
Kane Williamson (95) the NZ skipper returned with 5 runs to century bowled by Mohammed Shami the Indian bowler who secured a much-needed wicket. Ross Taylor 17(10) runs, was the last player before he switched places with TL Seifert (0). With a score of 179-6, the teams had moved to play the super-over, NZ had Guptill and Williamson as batsmen and Tim Southee to bowl the over against Team Blue. Jasprit Bumrah to bowl for Kiwis and the extraordinary partnership repeats to play the super-over. The Kiwis played the bowling order as 1-1-6-4-1/w-4 and the Indian team won the game as 2-1-4-1-6-6. India had clean defeat with the team.