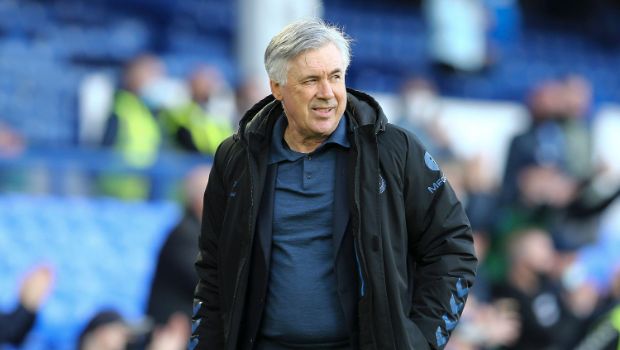 Real Madrid produced one of the all-time great comebacks to stun Manchester City. Real Madrid believed they could do the impossible and delivered a spectacular comeback to outclass Manchester City 3-1 at Santiago Bernabeu. Another disastrous collapse for Pep Guardiola's side at the end. Real Madrid made an incredible turnaround to book a clash with Liverpool in the Champions League final on May 28 in Paris.
The faces at the end said so much and more than the details. Those details are that Carlo Ancelotti's men came back from 1-0 down in the 90th minute to win 3-1, as well as reached a17th Champions League final for the club. Real Madrid will now be hoping to ensure a record 13 titles becomes 14 and stop Liverpool from winning the title for the seventh time. Madrid's victory prevented a fourth all-English final and also prolonged Guardiola's agony in this competition.
A brace from Rodrygo and a Karim Benzema penalty gave Carlo Ancelotti's side a sensational win after extra time. Real Madrid clinched victory with a 6-5 aggregate in a semifinal that would not be forgotten soon.
Manchester City looked certain to go through when Riyad Mahrez put them 1-0 up and 5-3 ahead on aggregate but everything got changed in a matter of five minutes. Mahrez scored the first goal of the night in the 73rdminute as he buried Bernardo Silva's pass into the net.
Fighting hard and searching for the equalizer, Madrid's substitute player Rodrygo pulled one back from a close range in the 90th minute. The Brazilian then delivered a brilliant header within a minute and forced the semi-final to extra time. With City already shaken, Real Madrid won a penalty when Ruben Dias fouled Benzema. With City shaken, Benzema cleverly sent Ederson to the other end and gave Madrid a lead they would not relinquish.
This season, Madrid had already performed the unlikeliest of rescue acts to defeat Paris Saint-Germain in the last 16 and Chelsea in the quarter-finals, but given the stakes and how close they were to defeat, this game against Manchester City was surely the most dramatic. Like PSG and Chelsea before them, City will wonder how they emerged as losers from a match they largely controlled.
Real Madrid, who seeks a record-extending 14th European Cup, will now take on six-time winners Liverpool in the final at the Stade de France. Real Madrid is never to be counted out and no one will be writing them off.