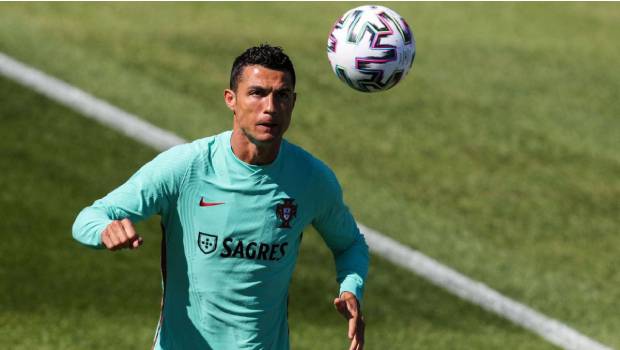 The defending champions Portugal locked horns with Hungary in Euro 2020 match. Cristiano & co faced the determined and stubborn Hungary in their first match of the title defence. Hungary was in an impressive period with an 11 match unbeaten streak. On the other side, Portugal had a very strong squad than the other that won the Euro Championship before five years.
Portugal started strongly and straightway created problems for Hungary. Hungary did not let Portugal take over the game, and they showed good discipline to get the better of the team. Portugal skipper Cristiano Ronaldo became the first player to appear in five European Championships. He missed his chance in the 19th minute when Gulacsi made a stunning save of the goal.
In the 28th minute, Cristiano chance for Bernardo Silva but Hungary kept him out of scoring the goal with their solid defence. A foul from Bernardo Silva got a free kick for Hungary, but it wasn't good enough to score as Rui Patricio was grabbed the ball actively.
The first half went goalless. Portugal continued to play with good possession and created chances to put Hungary down. Hungary played quality football and created many chances, but those did not settle into the net as goals. In the 81st minute, Szabolcs made a stunning strike that almost put Hungary ahead, but it was called as an off-side by the referee.
It was in the final minutes of the game, Raphael Guerreiro strikes the deflected ball into the goal and put Portugal ahead in the game. In the 87th minute Portugal got the penalty chance and this time it was the Juventus striker, scored the goal and became the first player to score double figures (10 goals) in the European Championship.
Again Cristiano scored another goal in the 92nd minute and danced inside the box, as he went past Michel Platini (9 goals) to become the highest goal scorer in the European Championships history with 11goals under his name. But the French player Michel Platini will have the superiority as he scored all his 9 goals in the single tournament of Euro 1984 and led his team to a glorifying victory.
Ali Daei of Iran has scored 109 goals for his country, which stands as the international record. Now Cristiano Ronaldo has scored 106 goals for his country. It's just four goals for Cristiano Ronaldo to surpass Ali Daei and become the historical player with the most goals for his country.