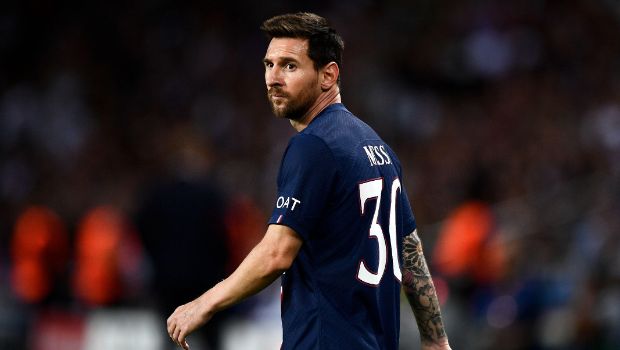 For the first time in 16 years, both Lionel Messi and Cristiano Ronaldo missed out on making the top three of the Ballon d'Or standings. It is the end of an era that neither player finished in the top three of the prestigious award list. The Ballon d'Or is the award given to the best men's soccer player of the year. This year's award has been won by Real Madrid striker Karim Benzema. Benzema became only the fifth Frenchman to do so. The 34-year-old striker is the oldest winner of the Ballon d'Or since Stanley Matthews in 1956. Benzema won the Ballon d'Or on his tenth nomination.
Since 2005, the two superstars of the football world, Messi and Ronaldo have dominated soccer's most prestigious individual award, which is awarded to the best player by a vote of 100 journalists worldwide. Messi and Ronaldo had won 12 of the last 13 Ballon d'Ors between them. Real Madrid's midfielder Luka Modric won as the sole outliner in 2018.
But at this year's award ceremony in Paris, six-time winner of the award Ronaldo managed to finish only 20th, his lowest ranking in 17 years. On the other hand, Argentine captain Messi, who won his seventh award last year, was not even nominated for the 2022 Ballon d'Or for the first time since 2005. Benzema's win made him only the second player aside from Messi or Ronaldo to win the accolade since 2008.
Benzema scored 44 goals in 46 games during the 2021-22 season to help Real Madrid win the UEFA Champions League and La Liga.
Benzema is the first Frenchman to win the Ballon d'Or since Zinedine Zidane. The former Real Madrid head coach and club icon lifted the famous trophy in 1998. Zidane guided the French national team to their maiden FIFA World Cup title in the same year. Benzema also won the UEFA Nations League title with France in the previous season. The veteran striker pipped Sadio Mane, Kevin De Bruyne, and Robert Lewandowski to win his maiden golden ball in Paris.
Tottenham Hotspur forward star Son Heung-min's 11th-place finish in this year's Ballon d'Or is the highest ever recorded by an Asian player in the award's history. With 23 goals, the South Korean footballer became the first-ever Asian player to win the Premier League's Golden Boot award last season and he has since built on that impressive record.