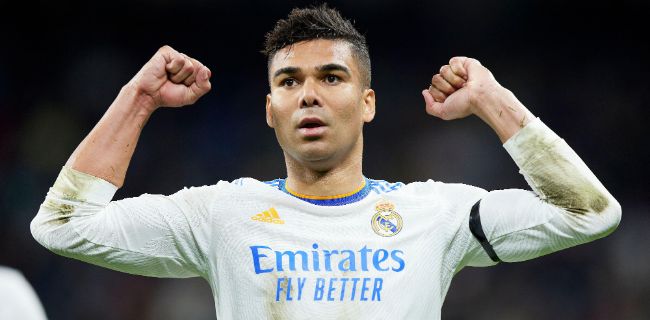 Manchester United defeated Newcastle United 2-0 to win the Carabao Cup at Wembley Stadium on Sunday. The Red Devils ended their six-year wait for silverware with a pragmatic and euphoric victory, producing brilliant performances consistently. Manchester United, who last won a major trophy in their 2017 Europa League campaign, looked comfortable and dominant in their display against Newcastle. A fine header from Casemiro and a Marcus Rashford goal gave Eddie Howe's men too much to overcome in their first League Cup final appearance since 1976.
It was Erik Ten Hag's triumph as his efforts were rewarded with a superb title victory. Ten Hag became the eighth Manchester United manager to win a major trophy.
Ten Hag has only been at Old Trafford since the summer but he has changed the character of the club in many ways, coaching, tactics, man-management, game management, and discipline. This victory was a symbol of that change. This was a victory for the attitudes he has altered. This was a victory for the team over the individual.
United started well and there was little in the way of clear-cut chances in a frantic beginning. The Red Devils opened the scoring in the 33rd minute as stalwart midfielder Casemiro sent half of Wembley into pandemonium. Luke Shaw delivered a stooping ball in from a wide free kick and the Brazilian expertly produced a fine header into the far corner. He was deemed to have been played marginally onside after a VAR check.
United continued to play with the momentum that they grabbed after half an hour of play. The Red Devils doubled their lead six minutes later as Newcastle defender Sven Botman guided Rashford's effort into his own goal. Rashford burst into the area, onto a cute little pass from Wout Weghorst. The 25-year-old forward's left-foot shot from a narrow angle was diverted up and over the stretching Loris Karius by Botman. United tightened their grip on the trophy with a 2-0 lead.
The goal was initially ruled an own goal on Botman, but later it was credited to Rashford, marking the England international's first goal in a final. The scoreline was harsh on Newcastle, who had 61 percent of the possession and more shots but most of them off target.
Newcastle returned in the second half with an improved yet toothless performance. Joelinton came very close to scoring but his shot was well-blocked by Lisandro Martinez, and United comfortably saw out the victory.