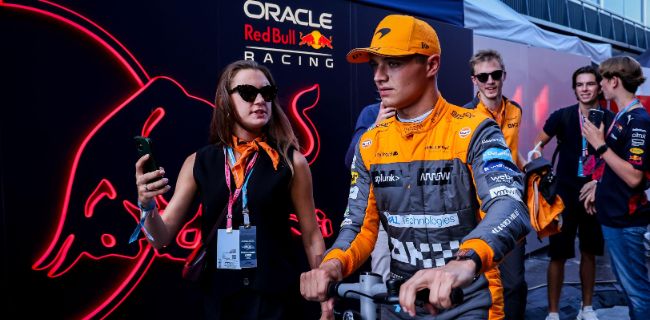 Formula 1 pre-season testing Is now complete, and for the most part things were pretty seamless for all teams as they took their new cars for their first laps. It was an extremely productive three-day test in Bahrain for the teams, with a combined 3,988 laps completed between each car and an average of more than 100 laps per day per team. Every driver proved that there is a solid baseline of reliability from the off. With pre-season testing over, the teams now have a better idea of where they stand against their rivals. With the first race of the season a few days away, it seems a few teams will need to spend long days sorting out their problems.
Let us take a look at the two losers from pre-season testing in Bahrain, starting with McLaren. For McLaren, the signs showed as a difficult test that had already started to brew, but it was not until the team was seen working frantically in the garage instead of pounding out laps on the track. Lando Norris and Oscar Piastri completed only 312 laps between them, the lowest of any team throughout the entire test. For the laps they completed, it appeared they were only dragging the top 10 in terms of pace. Norris was allegedly seen punching a wall while waiting to get back into the car.
McLaren Chief Executive Zak Brown confessed that they failed to meet their pre-season development targets, while Team Principal Andrea Stella said they are not a top-four team at the moment. It feels like this could be a difficult start for a team that was comfortably one of the best in many seasons.
It was not the worst test from Mercedes. Mercedes is looking in much better shape than last year, but it is clear that their early optimism about the W14 was masking some underlying issues. Though the team claims they have solved the bouncing problem, their floor design might still be throwing up some inconsistent results with their car balance.
It was noticed well when Lewis Hamilton was seen throwing his hands up in the cockpit in frustration, as the car struggled for traction on the corner exit. The hydraulic issues were a big setback for the team, as they ended the test having completed a total of 398 laps, seventh on the overall list of teams. British driver George Russell believes they can get to a point soon where they will challenge Red Bull.